A special program hosted by María Antonieta Collins from the Vatican
---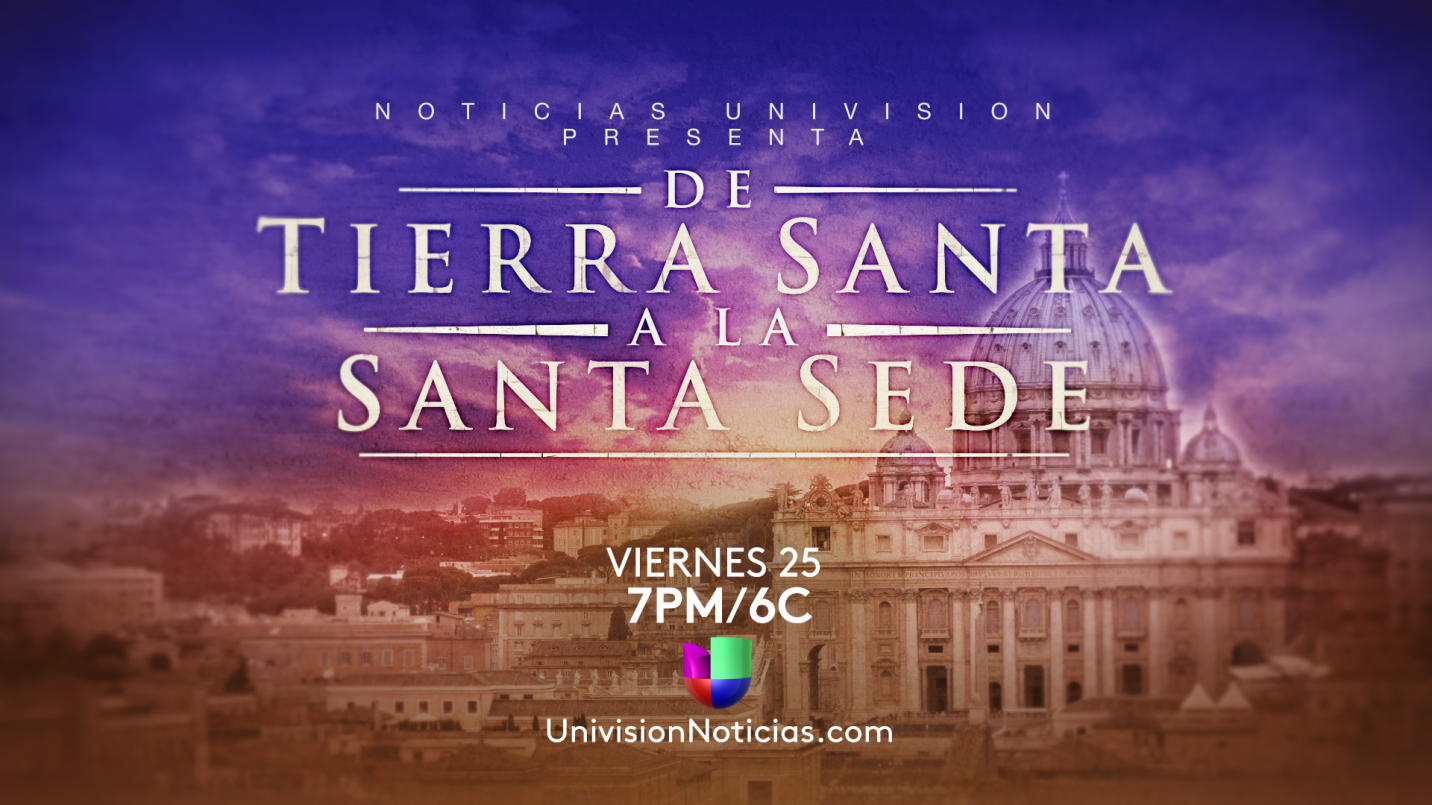 ---
WHAT
On Good Friday, March 25th, Univision News will air "De Tierra Santa a la Santa Sede" (From the Holy Land to the Holy See) – a special hosted by María Antonieta Collins from the Vatican that takes viewers to the birthplace of Jesus of Nazareth. During the special, Luis Megid visits Bethlehem, the Sea of Galilea and Jerusalem. Univision News cameras go to the place where Christians believe Jesus was born, which today is the epicenter of a conflict that has lasted almost 70 years and has cost thousands of lives. The special also explores the life of Jesus from the ages of 12 to 30, what happened after his death and resurrection, and the secrets held by the shroud of Turin about the crucifixion of Jesus. It also offers a tour of the most-visited square in the Christian world, Saint Peter's, the location of the tomb of the Apostle chosen by Jesus to build his church, and of the catacombs that were used by Christians to defend their faith and devotion in Rome. It also recounts the myths and legends that relate the end of the world to the election of popes.
WHEN
Friday, March 25th, 2016
7 p.m. ET/PT, 6 p.m. Central
WHERE
Univision Network
CONTACT: Jose Zamora, 305.925.8835, josezamora@univision.net
@UCIPRTeam
---
UNIVISION NOTICIAS PRESENTA "DE TIERRA SANTA A LA SANTA SEDE"
Un programa especial conducido por María Antonieta Collins desde el Vaticano
---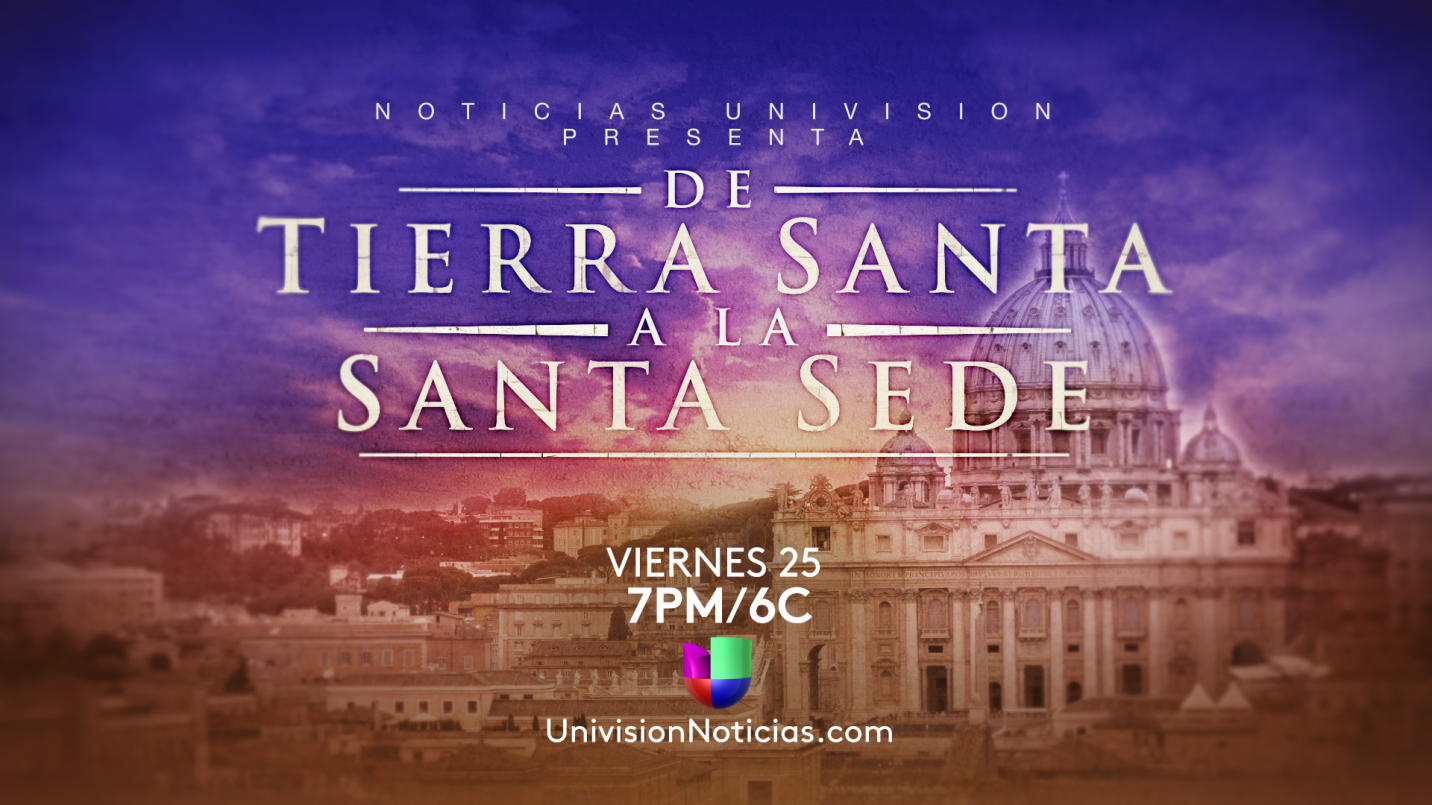 ---
QUÉ
Este Viernes Santo en el especial de Noticiero Univision conducido por María Antonieta Collins desde el Vaticano y titulado "De Tierra Santa a la Santa Sede", lleva a los televidentes al lugar del nacimiento de Jesús de Nazaret. En el especial, Luis Megid visita Belén, al mar de Galilea y Jerusalén. Las cámaras de Univision Noticias van al lugar donde los cristianos creen que nació Jesús y que es el epicentro de un conflicto que lleva casi 70 años y ha cobrado miles de vidas. El especial también explora como vivió Jesús entre los 12 y los 30 años, qué pasó después de su muerte y resurrección, y los secretos que guarda el manto de Turín sobre la crucifixión de Jesucristo. Además da un recorrido la Plaza de San Pedro, la más visitada del mundo cristiano, la tumba del apóstol elegido por Jesucristo para edificar su iglesia, las catacumbas que fueron utilizadas por los cristianos para defender su fe y devoción en Roma, y narra los mitos y leyendas que relacionan el fin del mundo a la elección de los papas.
CUÁNDO
Viernes 25 de marzo de 2016
7 p.m. hora del Este/Pacífico, 6 p.m. Centro
DÓNDE
Cadena Univision
CONTACT: Jose Zamora, 305.925.8835, josezamora@univision.net
@UCIPRTeam
###