"Deportation, Inc. – La Industria del Miedo" premieres Sunday, February 21, 2016 at 7 p.m. ET/PT (6 p.m. Central) on Univision
---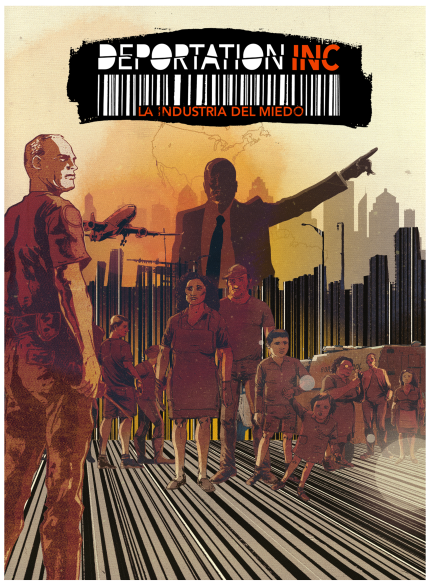 ---
WHAT: The original documentary, co-produced by Univision News' Investigative Unit and its award-winning news-magazine "Aquí y Ahora" (Here and Now), explores the anti-immigration movement that is currently sweeping the U.S. and becoming a profitable industry – an industry that thrives on fear.
Titled "Deportation, Inc.—La Industria del Miedo" (Deportation Inc.—The Fear Industry), the one-hour program exposes how the growing rejection of Hispanic immigrants, especially the undocumented, is generating political and financial dividends. An in-depth look at the ramifications of the Donald Trump phenomenon reveals a network of companies and individuals that are profiting from the fear being instilled in undocumented immigrants across the nation.
From the exploitation of workers who accept lower wages under threats of being deported to privately owned detention centers whose profits increase as the number of detainees grows, from bail bond agents and immigration lawyers who overcharge their clients to providers of border security equipment and their lobbyists, "Deportation Inc." presents a gripping and unprecedented report on how the "fear industry" is filling the pockets of a wide variety of companies and services.
WHEN: "Deportation, Inc. – La Industria del Miedo", Sunday, February 21, 2016, 7 p.m. ET/PT (6 p.m. Central)
WHERE: Univision Network
ADDITIONAL INFORMATION: Follow the conversation about "Deportation, Inc. – La Industria del Miedo" via @UniNoticias, @UInvestiga and @AquiyAhoraShow on Twitter and Instagram, as well as comment along with others on Facebook.com/univisionnoticias and Facebook.com/aquiyahora.
CONTACT: Jose Zamora, 305.925.8835, josezamora@univision.net
---
UNIVISION INVESTIGA Y "AQUÍ Y AHORA" PRESENTAN EXCLUSIVO DOCUMENTAL QUE REVELA CÓMO EMPRESAS E INDIVIDUOS SE LUCRAN DEL MOVIMIENTO ANTI-INMIGRANTE EN LOS ESTADOS UNIDOS – "DEPORTATION, INC"
"Deportation, Inc. – La Industria del Miedo" se estrena el domingo 21 de febrero de 2016 a las 7 p.m. hora del Este/Pacífico (6 p.m. Centro) por Univision
---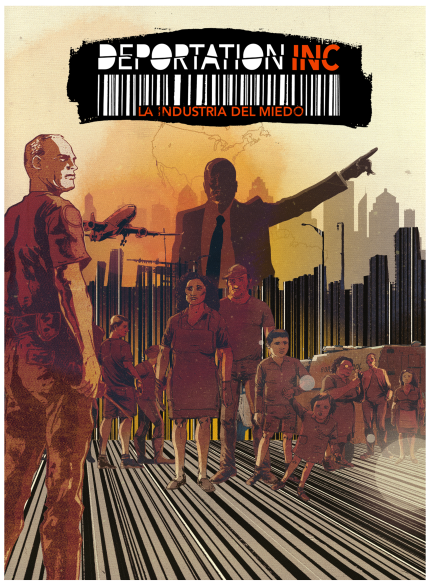 ---
QUÉ: El documental coproducido por la Unidad Investigativa de 'Noticias Univision' y el galardonado magacín de noticias "Aquí y Ahora" explora el movimiento anti-inmigrante que se extiende actualmente por los Estados Unidos y que está convirtiéndose en una industria rentable – una industria que se nutre del miedo para prosperar.
Titulado "Deportation, Inc. – La Industria del Miedo", el programa de una hora expone cómo el creciente rechazo hacia los inmigrantes hispanos, especialmente hacia los indocumentados, está generando dividendos políticos y económicos. Un examen profundo a las ramificaciones del fenómeno Donald Trump revela toda una red de compañías e individuos que se están beneficiando económicamente del miedo inculcado entre los inmigrantes indocumentados a lo largo y ancho de la nación.
De la explotación de trabajadores que aceptan salarios inferiores bajo amenazas de deportación, a centros de detención privados cuyas ganancias aumentan a medida que va creciendo el número de detenidos; de agentes de fianzas y abogados de inmigración que cobran sumas exorbitantes a sus clientes, a proveedores de equipos de seguridad fronteriza y sus grupos de lobby; "Deportation, Inc." presenta un reportaje inédito y sobrecogedor sobre cómo la "industria del miedo" está llenando los bolsillos de una gran variedad de empresas y servicios.
CUÁNDO: "Deportation, Inc. – La Industria del Miedo", Domingo 21 de febrero de 2016, 7 p.m. hora del Este/Pacífico (6 p.m. Centro)
DÓNDE: Cadena Univision
INFORMACIÓN ADICIONAL: Siga la conversación acerca de "Deportation, Inc. – La Industria del Miedo" vía @UniNoticias, @UInvestiga y @AquiyAhoraShow en Twitter e Instagram, y comente junto con otros en Facebook.com/univisionnoticias y Facebook.com/aquiyahora.
CONTACTO: Jose Zamora, 305.925.8835, josezamora@univision.net
###