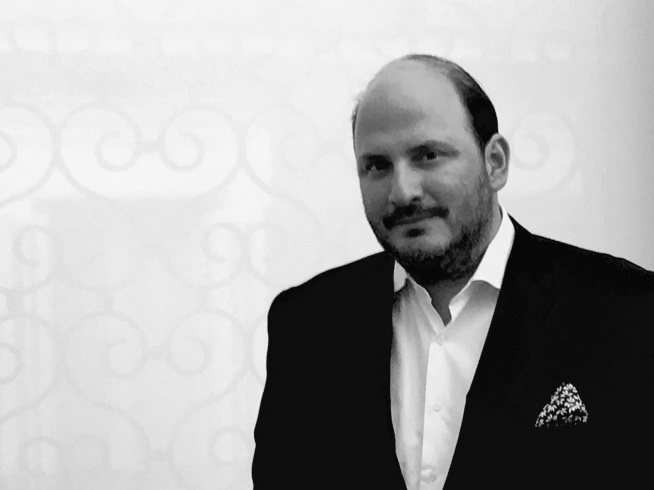 ---
NEW YORK – JANUARY 25, 2016 – Univision Communications Inc. (UCI), the leading media company serving Hispanic America, today announced the appointment of Alejandro Nieto Molina as senior vice president and general manager, Radio. In this newly created position, Nieto Molina will be responsible for leading the strategy and implementation of content efforts across Univision Radio, providing the creative vision as well as operating leadership. He will be based in Miami and report to John W. Eck, chief Local Media officer and executive vice president of Technology, Operations and Engineering.
Nieto Molina will oversee the 67 radio stations in UCI's Local Media portfolio, working with all Univision Radio content leads to build on the groups successful trajectory.
"Alejandro has extensive radio industry experience and has a proven track record in content creation and programming as well as management and operations," said Eck. "His passion for radio and deep knowledge of diverse music genres make him the ideal candidate to lead our Radio stations."
Nieto Molina started his career combining his professional studies with his job as host and DJ of musical radio stations. He has created and directed successful musical radio formats in Colombia (La Mega, Radioactiva, Besame and Los 40 Principales). He was also host/director of News and Talk Shows in Caracol Radio Colombia (Hoy x Hoy, Sábado Nuestro, Noticiero del Mediodía, Pase la tarde). There, he simultaneously performed the duties of director of Programming of Caracol. In 2005 he was transferred by the company to Miami to become vice president of Programming for all of Prisa Radio in charge of the development and execution of the programming strategy of the stations in Latin America and the US Hispanic market, where Prisa has two stations (Miami and Los Angeles) and a syndicated shows unit (GLR Networks). In 2011, He was hired as CEO by Cadena SER, Spain´s premier radio network, which is the ratings leader in music and talk radio formats in that country. During his four years leading "LA SER," he transformed the organization in the middle of a deep economic crisis. Nieto Molina is a journalism and industrial engineering graduate from Bogotá's Universidad de Los Andes.
CONTACT:  Yvette Pacheco, 646-560-4879, ypacheco@univision.net
---
UNIVISION NOMBRA A ALEJANDRO NIETO MOLINA VICEPRESIDENTE PRINCIPAL Y GERENTE GENERAL, A CARGO DE CONTENIDO EN RADIO
---
NUEVA YORK – 25 DE ENERO DE 2016 – Univision Communications Inc. (UCI), la principal empresa de medios de comunicación al servicio de la comunidad hispana en los Estados Unidos, anunció hoy el nombramiento de Alejandro Nieto Molina al cargo de vicepresidente principal y gerente general de Radio. En este puesto recién creado, Nieto Molina estará a cargo de dirigir la estrategia e implementación de esfuerzos con respecto a contenido en todo Univision Radio, aportando visión creativa además de liderazgo operacional. Trabajará desde Miami bajo la supervisión de John W. Eck, funcionario en jefe de Medios Locales y vicepresidente ejecutivo de Tecnología, Operaciones e Ingeniería.
Nieto Molina se encargará de supervisar las 67 estaciones de radio en la cartera de Medios Locales de UCI, trabajando con todos los directores de contenido en Univision Radio para contribuir a la exitosa trayectoria de los grupos.
"Alejandro tiene extensa experiencia en el sector de radio y una trayectoria comprobada de promover la creación de contenido y programación, como también en administración y operaciones", dijo Eck. "Su fervor por la radio y extensos conocimientos sobre los diversos géneros musicales lo hacen el candidato ideal para dirigir nuestras estaciones de radio".
Nieto Molina inició su carrera combinando sus estudios profesionales con su trabajo como locutor y discjockey de emisoras musicales de radio. Creó y dirigió exitosos formatos musicales en la radio en Colombia (La Mega, Radioactiva, Bésame y los 40 Principales). También fue presentador/director de noticias y programas de entrevistas en Radio Caracol Colombia (Hoy x Hoy, Sábado Nuestro, Noticiero del Mediodía, Pase la tarde). Allí desempeñó simultáneamente la función de director de programación de Caracol. En 2005 la empresa lo transfirió a Miami para que se desempeñara como vicepresidente de programación de todo Prisa Radio, a cargo de formular y poner en práctica la estrategia de programación de las estaciones de Latinoamérica y el mercado hispano en los Estados Unidos, donde Prisa tiene dos estaciones (Miami y Los Ángeles) y una unidad de programas de distribución (GLR Networks). En 2011, fue contratado como director general de la Cadena SER, la principal cadena de radio de España, con la más alta sintonía en los formatos de música y programas de entrevistas en la radio en ese país. Durante los cuatro años que dirigió "LA SER", transformó la compañía durante una profunda crisis económica. Nieto Molina obtuvo su licenciatura en periodismo e ingeniería industrial de la Universidad de Los Andes en Bogotá.
CONTACTO: Yvette Pacheco, 646-560-4879, ypacheco@univision.net
###