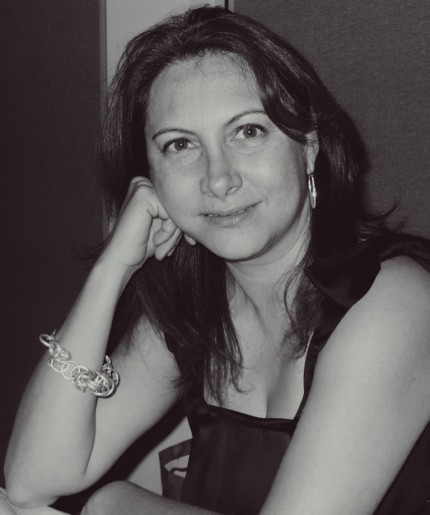 MIAMI – DECEMBER 10, 2015 – Univision Digital, the digital division of Univision Communications, Inc. (UCI), the leading media company serving Hispanic America, today announced that Hilda García has been appointed to the newly created position of vice president, Digital Local Media. She is based in Miami, reporting to Borja Echevarria, vice president and editor in chief, Univision Digital, and to Kevin Mills, vice president of Digital Strategy.
An accomplished journalist and multimedia executive with extensive experience in online reporting, content production and digital marketing, García will lead Univision's local digital teams across the country. She will be responsible for establishing editorial vision and guidelines as well as directing day to day editorial operations and all local publishers –from both TV and radio– will report to her. As the primary liaison between local and national teams, she will ensure that local digital quality standards, strategy and direction are fully aligned with those of Univision Digital's national team.
Additionally, García will spearhead the development of engaging and innovative digital and radio content with a local perspective for major Hispanic communities across the U.S. in addition to establishing and implementing social media strategies to drive engagement for local digital content.
Before joining Univision Digital, García was vice president of Multimedia Content and Community Development for Entravision Communications Corporation, where she managed the company's online communities and digital initiatives. Previously, she worked for the U.S. Hispanic media company ImpreMedia, first as News director and subsequently as vice president of Multiplatform News and Information. She also held Multimedia director roles at El Universal newspaper in Mexico City and El Nuevo Día in Puerto Rico, and was general web editor for Mexican editorial company Grupo Expansión. Additionally, she co-authored a digital marketing how-to book titled "E-X-I-T-O: Su Estrategia de Marketing en 5 Pasos" (Success: Your Marketing Strategy in 5 Steps), published in 2013.
"We're thrilled to welcome Hilda to the Univision Digital team," said Borja Echevarria. "As a journalist with a profound understanding of how local reporting works and proven expertise in multimedia content development and marketing, she brings a unique skill set and perspective that will be extremely valuable to help us take our local digital and radio platforms to the next level of quality and innovation, providing the most engaging user experiences tailored to local audiences across the United States."
A native of Mexico City, García holds a Bachelor's degree in Journalism from Universidad Nacional Autónoma de México, a Bachelor's degree in History from Mexico's Iberoamericana University, and a Master's degree in Communication from the University of Miami.
CONTACT: Jose Zamora, 305.925.8835, josezamora@univision.net
###
---
UNIVISION DIGITAL NOMBRA A HILDA GARCÍA VICEPRESIDENTA, MEDIOS DIGITALES LOCALES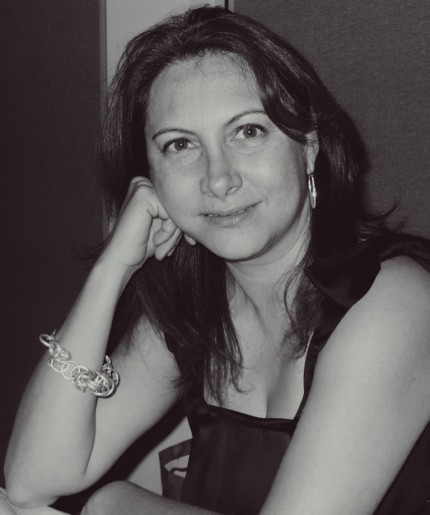 ---
MIAMI – 10 DE DICIEMBRE DE 2015 – Univision Digital, la división digital de Univision Communications, Inc. (UCI), la principal empresa de medios de comunicación al servicio de la comunidad hispana en los Estados Unidos, hoy anunció que Hilda García ha sido contratada para ocupar el recién creado puesto de vicepresidenta, Medios Digitales Locales. Garcia estará basada en Miami y se reportará a Borja Echeverría, vicepresidente y editor en jefe, Univision Digital, y a Kevin Mills, vicepresidente de Estrategia Digital.
García, una destacada periodista y ejecutiva de multimedia con extensa experiencia en periodismo en línea, producción de contenido y mercadeo digital, dirigirá los equipos digitales locales de Univision en todo el país. Será responsable de establecer la visión y las normas editoriales, y estará a cargo de las operaciones editoriales diarias; todos los editores digitales locales –tanto de televisión como de radio– se reportarán a ella. Siendo el enlace principal entre los equipos locales y nacionales de Univision Digital, García se asegurará de que los estándares de calidad, la estrategia y la dirección de las operaciones locales estén plenamente alineadas con los del equipo nacional.
Entre sus responsabilidades también estarán el desarrollo de contenido de radio y televisión interesante e innovador, con perspectiva local para importantes comunidades en EE.UU., y la creación e implementación de estrategias para promover contenidos digitales entre los usuarios de redes sociales.
Antes de incorporarse a Univision Digital, García fue vicepresidenta de Contenido Multimedia y Desarrollo de Comunidades para Entravision Communications Corporation, donde manejaba las comunidades en línea y las iniciativas digitales de la compañía. Antes, trabajó para ImpreMedia, una compañía de medios hispanos en Estados Unidos, primero como directora de Noticias y luego como vicepresidenta de Noticias e Información Multiplataforma. También ocupó el cargo de directora de Multimedia en los diarios El Universal en la Ciudad de México y El Nuevo Día en Puerto Rico. Además, fue editora general de internet para la empresa editorial mexicana Grupo Expansión. Adicionalmente, García es la coautora del libro titulado "E-X-I-T-O: Su Estrategia de Marketing en 5 Pasos", una guía de mercadeo digital publicada en 2013.
"Estamos encantados de darle la bienvenida a Hilda al equipo de Univision Digital", dijo Borja Echevarria. "Por su profunda comprensión del periodismo local y su exitosa trayectoria en el desarrollo de contenido y el mercadeo multimedia, Hilda nos aporta una perspectiva y experiencia únicas que serán sumamente útiles para ayudarnos a llevar a nuestras plataformas digitales locales al máximo nivel de calidad e innovación, proporcionando experiencias de usuario extraordinarias a audiencias locales en todo el país".
Nacida en la Ciudad de México, García es Licenciada en Comunicación y Periodismo de la Universidad Nacional Autónoma de México y Licenciada en Historia de la Universidad Iberoamericana en México. Además, recibió una Maestría en Comunicación Social de la Universidad de Miami.
CONTACTO: Jose Zamora, 305.925.8835, josezamora@univision.net
###