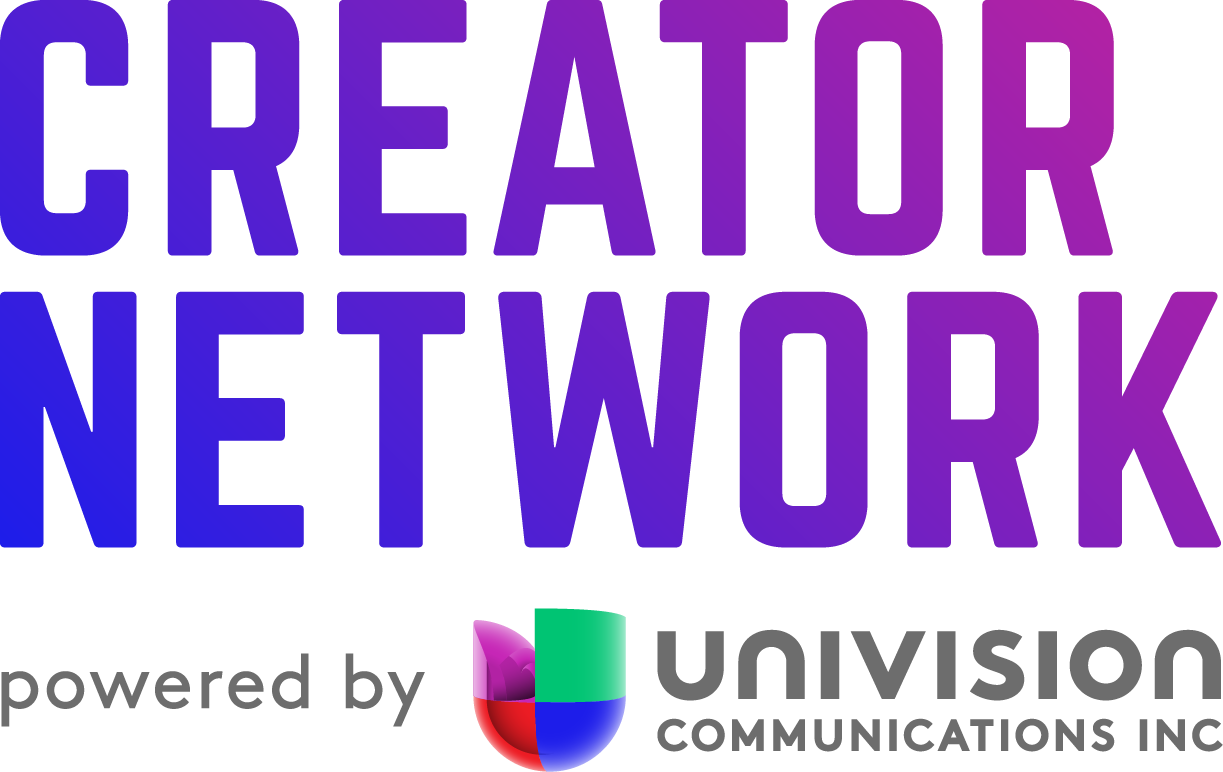 LOS ANGELES – JULY 24, 2015 – Univision Communications Inc. (UCI), the leading media company serving Hispanic America, today announced during VidCon, the largest annual gathering of online video viewers, creators and industry representatives, the launch of the Univision Creator Network – a network of high-performing and high-potential content creators from platforms such as YouTube and Vine with more than an estimated 118 million video views per month for those networks of the content creators signed to date. The Univision Creators Network will further extend UCI's connection with bilingual millennials or "billennials" and resources to foster up-and-coming and leading creators while providing consumers and partners with content and advertising opportunities, respectively across multiple platforms with such influencers. Initially the Univision Creator Network is expected to target predominantly English-language networks.
"We are leveraging the best of the Univision portfolio with the appropriate audience and advertising base to build an influential network of content creators to target these 'billennials'," said Steven Benanav, VP, Content Partnerships & General Manager of Flama, Univision Communications. "For more than 50 years, Univision's mission has been to inform, entertain and empower Hispanic America. Therefore, the Univision Creators Network is a natural extension of our portfolio, offering a 360° value proposition for consumers and advertisers alike in this targeted market."
The Univision Creator Network will provide creators with:
An ecosystem that will extend the creators' brand across TV, digital, radio and live events
A community to obtain support from industry experts as well as access to collaboration opportunities with other creators
Resources – from access to Univision studios in Los Angeles and New York City to a massive music library, and more
Revenue opportunities – leveraging UCI's sales team and clients to bring in advertising revenue for creators
UCI advertising partners will have access to the Univision Creator Network to expand their marketing efforts through branded content integrations across the creators' networks and applicable Univision properties like Flama as well as through participation at events.
The Univision Creator Network will provide users with more content featuring their favorite YouTubers, Viners and online personalities, across their preferred video platforms.
Among the influencers that form the Univision Creator Network are Ana Alvarado, David Alvarez, Ronnie Banks, Jonathan Contreras, Karen Delgado, Derek George, Louis Giordano, Elizabeth Gutierrez, Whitney Jackson, Matt Maniero, Eric Ochoa and Juan Palacios. More details about the Univision Creators Network can be found at univisioncreators.com.
CONTACT:  Carolina Valencia  212.455.4712  cvalencia@univision.net  @UCIPRTeam
###
---
UNIVISION LANZA UNIVISION CREATOR NETWORK PARA FOMENTAR A CREADORES INFLUYENTES Y OFRECER A CONSUMIDORES Y SOCIOS MÁS CONTENIDO
---
LOS ÁNGELES – 24 DE JULIO DE 2015 – Univision Communications Inc. (UCI), la principal empresa de medios de comunicación al servicio de la comunidad hispana en los Estados Unidos, anunció hoy durante VidCon, la más concurrida reunión anual de consumidores y productores de videos y representantes de la industria, el lanzamiento de Univision Creator Network, una cadena de excelentes creadores de contenido con mucho potencial en plataformas como YouTube y Vine, con un estimado de más de 118 millones de videos vistos mensualmente en las redes de los creadores de contenidos contratados hasta la fecha. Univision Creators Network conectará aún más a UCI con los millenials bilingües o "billennials" y proveerá recursos para alentar a creadores prometedores y destacados, y a la vez ofrecerles a los consumidores y sus socios contenido y oportunidades publicitarias, respectivamente, en múltiples plataformas con personas con ese nivel de influencia. Al principio se espera que Univision Creator Network este dirigido mayormente a cadenas de habla inglesa.
"Estamos haciendo uso de lo mejor de la cartera de Univision con la audiencia y publicidad apropiada para crear una cadena influyente de creadores de contenido para dirigirse a estos 'billenials'", dijo Steven Benanav, vicepresidente de Sociedades de Contenido y gerente general de Flama de Univision Communications.  "Por más de 50 años, la misión de Univision ha sido informar, entretener y empoderar a la comunidad hispana de Estados Unidos.  Por lo tanto, Univision Creators Network es una extensión natural de nuestra cartera, que ofrece una propuesta con un valor de 360 grados a tanto consumidores como anunciantes en este mercado clave".
Univision Creator Network ofrecerá a los creadores:
Un ecosistema que llevará la marca de los creadores a la televisión, medios digitales, radio y eventos en vivo
Una comunidad para recibir apoyo de expertos en la industria, como también acceso a oportunidades para colaborar con otros creadores
Recursos que abarcan desde acceso a los estudios de Univision en Los Ángeles y la ciudad de Nueva York hasta una enorme colección de música y más
Oportunidades de ingresos que aprovechan el equipo de ventas y los clientes de UCI para generar ingresos por publicidad para los creadores
Los socios de publicidad de UCI tendrán acceso a la Univision Creator Network para ampliar sus esfuerzos de mercadeo por medio de la integración de contenido con marca en las diversas redes de los creadores y propiedades pertinentes de Univision, como Flama, y también por medio de la participación en eventos.
Univision Creator Network ofrecerá a sus usuarios más contenido con sus celebridades preferidas de YouTube, Vine e Internet y en todas sus plataformas preferidas de video.
Entre las personas de influencia que son parte de Univision Creator Network están Ana Alvarado, David Álvarez, Ronnie Banks, Jonathan Contreras, Karen Delgado, Derek George, Louis Giordano, Elizabeth Gutiérrez, Whitney Jackson, Matt Maniero, Eric Ochoa y Juan Palacios. Se puede obtener más detalles sobre Univision Creators Network en univisioncreators.com.
CONTACTO: Carolina Valencia  212.455.4712  cvalencia@univision.net  @UCIPRTeam
###