Google's former Head of Hispanic Audience Sales joins Univision to continue advancing the Company's digital expansion aimed at reaching more of today's mobile, tech-savvy audiences on any platform
---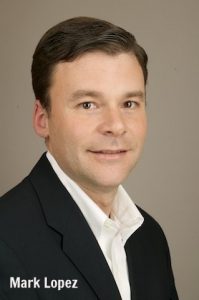 ---
MIAMI – APRIL 15, 2015 – Univision Communications Inc. (UCI), the leading media company serving Hispanic America, has announced the appointment of Mark Lopez to the position of executive vice president and general manager, Univision Digital, effective May 1st, 2015. He will be based in Miami and report to Isaac Lee, president of News and Digital for UCI and CEO of Fusion.
In this new role, Lopez will lead business responsibilities for Univision Digital across platforms, working closely with Univision's established sales, product, technology, and content teams. He will also be responsible for ensuring that Univision continues to be a profitable digital business and develops new sources of revenue and innovative multiplatform experiences and opportunities, including entering the native advertising market, which is projected to grow exponentially in 2015. His appointment is part of UCI's ongoing commitment to expanding and strengthening its digital offerings in order to effectively deliver the Univision brand and content to a broader, tech-savvy audience on every platform.
Lopez comes to Univision from Google, where he served as head of U.S. Hispanic Audience Sales since 2010. During his tenure he was responsible for developing and growing Google's U.S. Hispanic media business. Prior to that, he was chief operating officer of Terra Networks U.S.A., a post he held from 2007 to 2010. Between 2004 and 2007, Lopez was a publisher at AOL Latino, in charge of all U.S. Hispanic advertising revenue, trade marketing and business development. He began his career as a senior consultant with Mercer Management Consulting and Andersen Consulting. Lopez holds a Bachelor's degree from Rensselaer Polytechnic Institute and an MBA from MIT's Sloan School of Management.
"The addition of Mark at a time when our main focus is digital innovation and expansion speaks to our commitment to delivering a Univision branded experience everywhere our audience is and driving engagement across platforms," said Isaac Lee. "Mark's expertise in digital media, combined with his profound understanding of U.S. Hispanics, makes him a perfect fit for UCI's digital arm, where he will undoubtedly be instrumental in moving our digital strategy forward."
"I am thrilled to be joining the leading Hispanic multimedia platform. Univision's brand and access to content and talent is unparalleled in the marketplace," said Lopez. "I look forward to working with Isaac and UCI's leadership to accelerate our business, across our own properties and working together with distribution partners."
CONTACT: Jose Zamora, 305.925.8835, josezamora@univision.net
---
UNIVISION COMMUNICATIONS INC. CONTINÚA SU AGRESIVA EXPANSIÓN DIGITAL CON NOMBRAMIENTO DE MARK LOPEZ COMO VICEPRESIDENTE EJECUTIVO Y GERENTE GENERAL DE UNIVISION DIGITAL
El ex director de Ventas a Audiencia Hispana de Google se incorpora a Univision para seguir impulsando la transformación digital de la compañía con el fin de captar una mayor porción de la audiencia móvil y tecnológicamente informada de hoy, en cualquier plataforma
---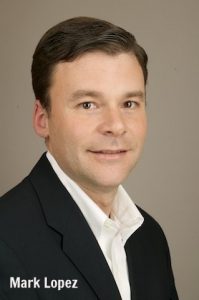 ---
MIAMI – 15 DE ABRIL DE 2015 – Univision Communications Inc. (UCI), la principal empresa de medios de comunicación al servicio de la comunidad hispana en los Estados Unidos, anunció la contratación de Mark Lopez como vicepresidente ejecutivo y gerente general de Univision Digital, cargo que ocupará a partir del 1ro de mayo de 2015. Lopez tendrá su base en Miami y se reportará a Isaac Lee, presidente de Noticias y Digital para UCI y director ejecutivo de Fusion.
En este nuevo puesto, Lopez dirigirá todos los aspectos comerciales de Univision Digital en todas las plataformas, trabajando cercanamente con los equipos ya establecidos de ventas, producto, tecnología y contenido de Univision. También será responsable de que Univision continúe siendo un negocio digital rentable, y del desarrollo de nuevas fuentes de ingresos además de experiencias y oportunidades multiplataforma, lo cual incluye entrar al mercado de la publicidad nativa, el cual se estima que crecerá exponencialmente en 2015. El nombramiento de Lopez forma parte del compromiso de Univision de expandir y fortalecer su oferta digital para llevar la marca y los contenidos de Univision, de manera eficaz y en todas las plataformas, a una audiencia más extensa con dominio de la tecnología actual.
Lopez llega a Univision de Google, donde ejerció el cargo de director de Ventas a Audiencia Hispana de EE.UU. desde 2010. Durante su gestión, fue responsable por el desarrollo del negocio mediático de Google en el mercado hispano de Estados Unidos. Antes, fue director de Operaciones de Terra Networks U.S.A., puesto que ocupó de 2007 a 2010. Entre 2004 y 2007, fue editor de AOL Latino, a cargo de los ingresos por publicidad en el mercado hispano de EE.UU., del mercadeo comercial y del desarrollo de negocios. Inició su carrera profesional como consultor principal en Mercer Management Consulting y Andersen Consulting. Lopez recibió su licenciatura (Bachelor's degree) en Rensselaer Polytechnic Institute y su Maestría en Administración de Empresas (MBA) en la Facultad de Administración Sloan de MIT.
"La contratación de Mark en un momento en el que nuestro enfoque principal es la innovación y la expansión digital refleja nuestro compromiso de llevar la experiencia Univision adondequiera que esté nuestra audiencia y de crear interés en todas las plataformas", expresó Isaac Lee. "Por su experiencia y conocimiento de los medios digitales, y su profunda comprensión del público hispano en los Estados Unidos, Mark encajará perfectamente en la división digital de UCI, donde sin duda jugará un papel clave en el avance de nuestra estrategia digital".
"Estoy encantado de unirme a la principal plataforma multimedia hispana del país. La marca Univision y su acceso a contenido y talento no tienen comparación en el mercado", expresó Lopez. "Me entusiasma la posibilidad de trabajar con Isaac y los demás líderes de UCI para acelerar nuestro negocio, tanto en nuestras propiedades digitales como con nuestros socios de distribución."
CONTACTO: Jose Zamora, 305.925.8835, josezamora@univision.net
###