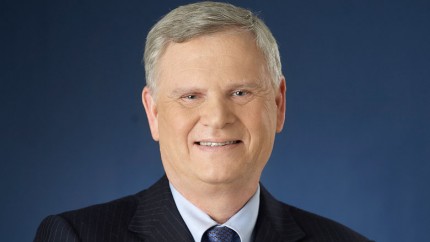 NEW YORK – JANUARY 29, 2015 – Univision Communications Inc. (UCI) the leading media company serving Hispanic America, today announced that it has extended the employment agreement of President and Chief Executive Officer Randy Falco through January 2018.
"Since taking the helm in 2011, Randy has successfully guided Univision through a period of exceptional growth and innovation, adeptly navigating a climate of unprecedented industry change and positioning the company for the future," commented Haim Saban, Chairman of Univision Communications Inc. "Under Randy's leadership and vision, the Company has meaningfully increased earnings and accelerated its transformation from a niche broadcast network to a multimedia powerhouse, with platforms across the spectrum of traditional and new media that appeal to the diverse U.S. Hispanic audiences like no other media company can. By being nimble and opportunistic – internally and externally – and making smart investments, Randy and his team have set Univision apart from its peers, making our company an invaluable partner to marketers and distributors, providing our audiences more and better content than ever before, and creating opportunities for our talented employees. The Board is thrilled that Randy will continue to lead Univision."
Under his leadership, UCI has transformed into a multimedia company with 16 broadcast, cable and digital networks; 61 television stations; 67 radio stations; an array of online and mobile apps and products; and content creation facilities in Miami, New York and Los Angeles. Executing on Falco's vision, the Company has driven audience engagement and interaction across a wide range of new platforms and through innovative partnerships, launching new networks focused on sports, telenovelas and news and a joint venture with ABC for Fusion, an English-language news, pop culture and satire TV and digital network; making a strategic investment in El Rey; creating UVideos, the first bilingual digital video network; and introducing Uforia, a digital music service, among other things. Furthermore, Falco led the Company's 50th anniversary celebration by unveiling its new brand logo and tagline – "the Hispanic Heartbeat of America" – to better define Univision's uniquely close relationship with the community it serves, which has resonated with audiences, advertisers, partners and employees.
CONTACT: Rosemary Mercedes, rmercedes@univision.net, 212.455.5335
###
---
UNIVISION COMMUNICATIONS INC. PRORROGA CONTRATO DE TRABAJO DEL PRESIDENTE Y DIRECTOR EJECUTIVO RANDY FALCO
---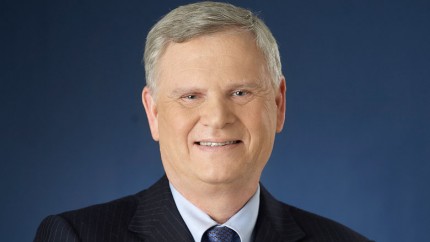 NUEVA YORK, 29 DE ENERO DE 2015 – Univision Communications Inc. (UCI), la principal empresa de medios de comunicación al servicio de la comunidad hispana en los Estados Unidos, anunció hoy que ha prorrogado el contrato de trabajo del presidente y director ejecutivo Randy Falco hasta enero del 2018.
"Desde que asumió el mando en el 2011, Randy ha dirigido Univision exitosamente durante un periodo de excepcional crecimiento e innovación, desenvolviéndose con destreza en un entorno de cambios sin precedente en la industria y posicionando a la empresa para el futuro", comentó Haim Saban, presidente del directorio de Univision Communications Inc. "Bajo el liderazgo y la visión de Randy, la compañía ha aumentado sus ganancias considerablemente y ha acelerado su trasformación de una cadena especializada de señal abierta a una potencia de medios múltiples, con plataformas en todo el espectro de medios tradicionales y nuevos que están dirigidos a las diversas audiencias hispanas en los Estados Unidos, como no puede hacerlo ninguna otra empresa de medios de comunicación. Tanto con agilidad como con oportunismo – interna y externamente – además de hacer inversiones sensatas, Randy y su equipo han logrado que Univision se distinga entre la competencia al hacer de nuestra compañía un aliado invalorable para comerciantes/profesionales de mercadeo y distribuidores, proporcionarles a nuestras audiencias más y mejor contenido que nunca antes, y crear oportunidades para nuestros empleados de talento. Es un gran gusto para el directorio que Randy continúe dirigiendo Univision".
Bajo su liderazgo, UCI se ha transformado en una empresa multimedia con 16 cadenas de televisión de señal abierta, por cable y digital; 61 estaciones de televisión; 67 emisoras de radio; una gran variedad de aplicaciones y productos en línea y para dispositivos móviles; e instalaciones para creación de contenido en Miami, Nueva York y Los Ángeles. Al poner en práctica la visión de Falco, la empresa ha aumentado la participación e interacción de la audiencia en una gran variedad de plataformas nuevas y por medio de alianzas innovadoras, al lanzar nuevas cadenas centradas en deportes, telenovelas y noticias, y un proyecto conjunto con ABC, Fusion, una cadena digital y de televisión en inglés de noticias, cultura popular y sátira; al hacer una inversión estratégica en El Rey; al crear UVideos, la primera cadena digital bilingüe, y al lanzar Uforia, un servicio digital de música, entre otros. Además, Falco encabezó la celebración del 50mo aniversario de la compañía y dio a conocer el nuevo logotipo y lema de la empresa – "El latido del corazón hispano de Estados Unidos" – para definir mejor la excepcionalmente estrecha relación entre Univision y la comunidad a la que sirve, los cuales han resonado con sus audiencias, anunciantes, socios y empleados.
CONTACTO: Rosemary Mercedes, rmercedes@univision.net, 212.455.5335
###