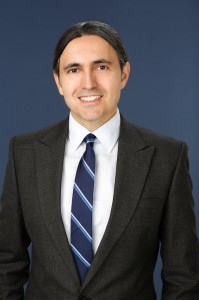 ---
NEW YORK – JANUARY 28, 2015 – Univision Communications Inc., the leading media company serving Hispanic America, today announced the appointment of Lincoln Lopez as vice president and  general manager of Social Media. The announcement was made by Kevin Conroy, president of Digital and Enterprise Development for Univision Communications Inc.
In this role, Lopez will work with leadership across the company to direct a fully integrated social media strategy that helps audiences engage and interact with Univision's content across multiple media  platforms.
"Today's consumer is looking for new ways to connect and share the content they love through their favorite medium – from UVideos to Snapchat and Instagram," said Conroy. "Lincoln is a proven strategic,  innovative and collaborative leader with more than 20 years of experience in the digital and entertainment industries. His expertise will help us further strengthen UCI's position as a social innovator and drive continued engagement across all our platforms."
Lopez added: "Univision is an extraordinary brand with a remarkable social footprint. I look forward to working with the tremendous team in place to continue to drive social engagement with audiences and  continue to enhance Univision's ability to deliver innovation for consumers and partners."
Previously, Lopez worked with Turner Broadcasting as vice president of Social and Digital Media for TBS, TNT and Turner Classic Movies. He was responsible for social media operations, emerging  technology initiatives, digital marketing campaigns and strategic analytics in support of network programming. Prior to Turner Broadcasting, Lopez was the vice president of Digital Marketing and Social  Media at MTV Networks. Lopez holds a master's degree in digital media and a bachelor's degree in business from San Jose State University.
CONTACT: Rosemary Mercedes, rmercedes@univision.net, 212.455.5335