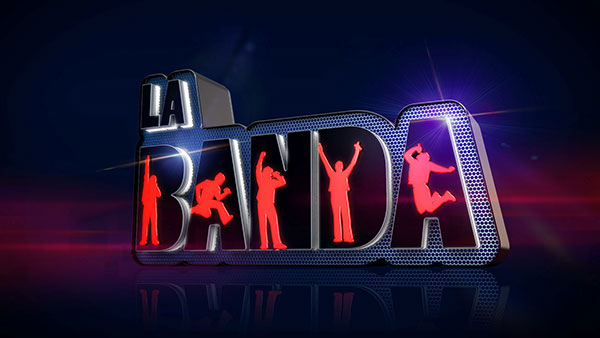 Open to boys over 14 residing in the United States and Puerto Rico 
---
MIAMI – NOVEMBER 17, 2014 –The search begins today for the ultimate Latino boyband as Univision's highly anticipated music-based reality-competition show "La Banda" opens its online auditions on LaBandaoficial.com.
"La Banda", developed by Univision Communications Inc. (UCI), Simon Cowell's Syco Entertainment and Saban Brands and co-produced with FremantleMedia Latin America, aims to create the world's ultimate Latino boyband through the largest Latino talent search in U.S. TV history. Contestants will compete for a place in "La Banda" and for a coveted recording contract with Sony Music Latin, the label that is home to the most prolific Latin music artists, along with Syco Music, the recording label of the world's biggest selling boyband – One Direction.
Simon Cowell said, "I'm very excited about this show. There is a huge amount of talent out there and 'La Banda' is going to give five guys the opportunity of a lifetime."
"We are proud to start the search for the next great Latino boyband," said Alberto Ciurana, president, Programming and Content, Univision Communications, Inc.  "There is vast talent in our community and with 'La Banda,' we will find and launch the next generation of musical superstars."
To submit information, interested participants can enter www.LaBandaoficial.com and upload pictures, videos or music files. By registering online, selected contestants will receive a "golden ticket" which will allow them to participate in a private audition with the production team. The online casting will be followed by casting events across the United States and Puerto Rico in the spring of 2015.  The talent search is open to boys over 14 residing in the United States and Puerto Rico.
"La Banda", hosted by popular Univision Network personality Alejandra Espinoza, will premiere in the fall season of 2015. "The launch of Labandaoficial.com is the first step in what I know will be more than a television show but a life-changing experience for many young talents, and one that will change the Latin music industry," said Espinoza.
CONTACTS: Iveliesse Malavé, Univision imalave@univision.net 305-471-1634; AnnMarie Thomson, Syco Entertainment annmarie@sycoentertainment.com 310-435-1034; Jumana Rizwan, FremantleMedia Ltd  +44 (0) 20 7691 6114 Jumana.Rizwan@fremantlemedia.com
###
---
 "LA BANDA" DE UNIVISION INICIA HOY SUS AUDICIONES EN LÍNEA PARA LA MEJOR BANDA DE CHICOS LATINOS DE TODOS LOS TIEMPOS: LABANDAOFICIAL.COM
Las audiciones están abiertas para varones mayores de 14 años que sean residentes de Estados Unidos y Puerto Rico
---
MIAMI – 17 DE NOVIEMBRE DE 2014 – Hoy comienza la búsqueda para formar la mejor banda de chicos latinos; el esperado reality show de concurso musical de Univision, "La Banda", abre sus audiciones en línea a través de LaBandaoficial.com.
"La Banda", un programa desarrollado por Univision Communications Inc. (UCI), la empresa Syco Entertainment de Simon Cowell y Saban Brands en coproducción con FremantleMedia Latin America, tiene como objetivo crear la mejor banda de chicos latinos del mundo por medio de la mayor búsqueda masiva de talento latino en la historia de la televisión en Estados Unidos. Los concursantes competirán para ganar un puesto en "La Banda" y obtener un codiciado contrato de grabación con Sony Music Latin, el sello que ha grabado a los cantantes y músicos latinos más prolíficos, junto con Syco Music, el sello discográfico de la banda de chicos que más discos vende en el mundo: One Direction.
Simon Cowell dijo, "Estoy muy entusiasmado con este programa. Hay una cantidad enorme de talento por ahí y 'La Banda' le va a dar cinco chicos la oportunidad de su vida."
"Nos sentimos orgullosos de iniciar la búsqueda para crear la próxima gran banda de chicos latinos", expresó Alberto Ciurana, presidente de Programación y Contenido de Univision Communications, Inc. "En nuestra comunidad hay un vasto talento, y con 'La Banda' encontraremos y lanzaremos a la próxima generación de superestrellas de la música".
Para enviar su información, los interesados en participar pueden entrar a http://www.LaBandaoficial.com y subir fotos, videos o archivos de música. Al inscribirse en línea, los concursantes que sean seleccionados recibirán un "boleto dorado" que les permitirá participar en una audición privada con el equipo de producción. El proceso de selección en línea estará seguido por las audiciones que se realizarán en todo los Estados Unidos y Puerto Rico en la primavera de 2015. La búsqueda de talento está abierta para varones mayores de 14 años que sean residentes en Estados Unidos y Puerto Rico.
Conducido por Alejandra Espinoza, la popular presentadora de Univision Network, "La Banda" estrenará en el otoño de 2015. "El lanzamiento de Labandaoficial.com es el primer paso en lo que sé que será más que un programa de televisión, será una experiencia que cambiará la vida de muchos jóvenes talentosos y una experiencia que cambiará la industria de la música latina", dijo Espinoza.
CONTACTOS: Iveliesse Malavé, Univision imalave@univision.net 305-471-1634; AnnMarie Thomson, Syco Entertainment annmarie@sycoentertainment.com 310-435-1034; Jumana Rizwan, FremantleMedia Ltd  +44 (0) 20 7691 6114 Jumana.Rizwan@fremantlemedia.com
###