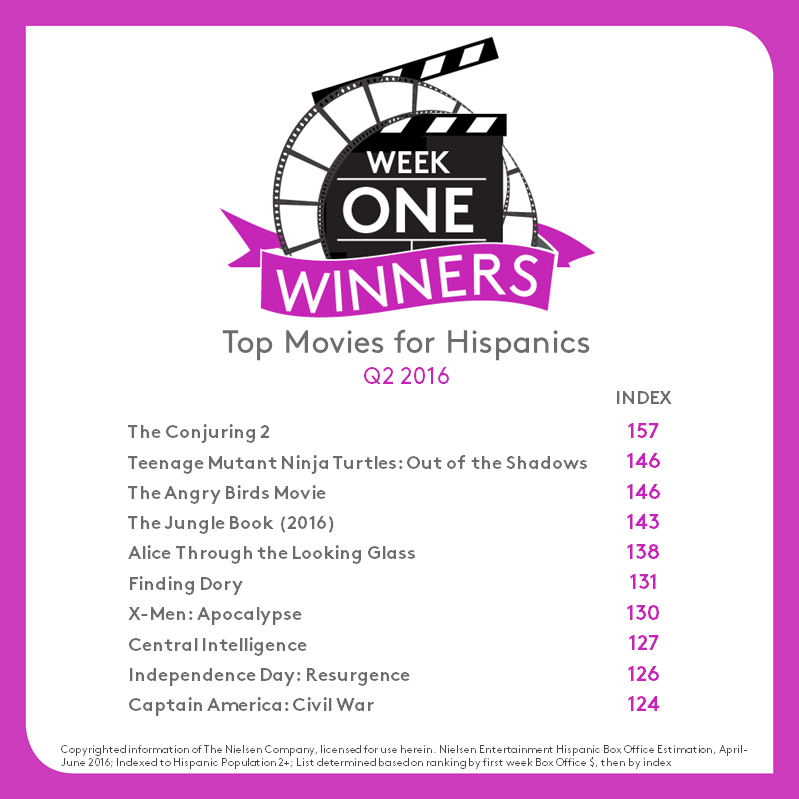 Q2 brings the summer, and summer brings the year's tentpole theatrical releases. Looking at the movies that ranked top with Hispanics on opening weekend in Q2, horror sequel The Conjuring 2 took the top spot.
But horror wasn't the only genre to do well with Hispanics, family movies also did well in Q2. The Angry Birds Movie and The Jungle Book made the top 5 in Q2, while Hispanics accounted for 22% of Finding Dory's opening weekend. Superhero/ Action adventure titles The Teenage Mutant Ninja Turtles: Out of Shadows, X:Men Apocalypses and Captain America: Civil War round out the list.
Will family movies make it to the top spot with Hispanics in Q3? Check back to find out in our Q3 edition of Week One Winners in October.