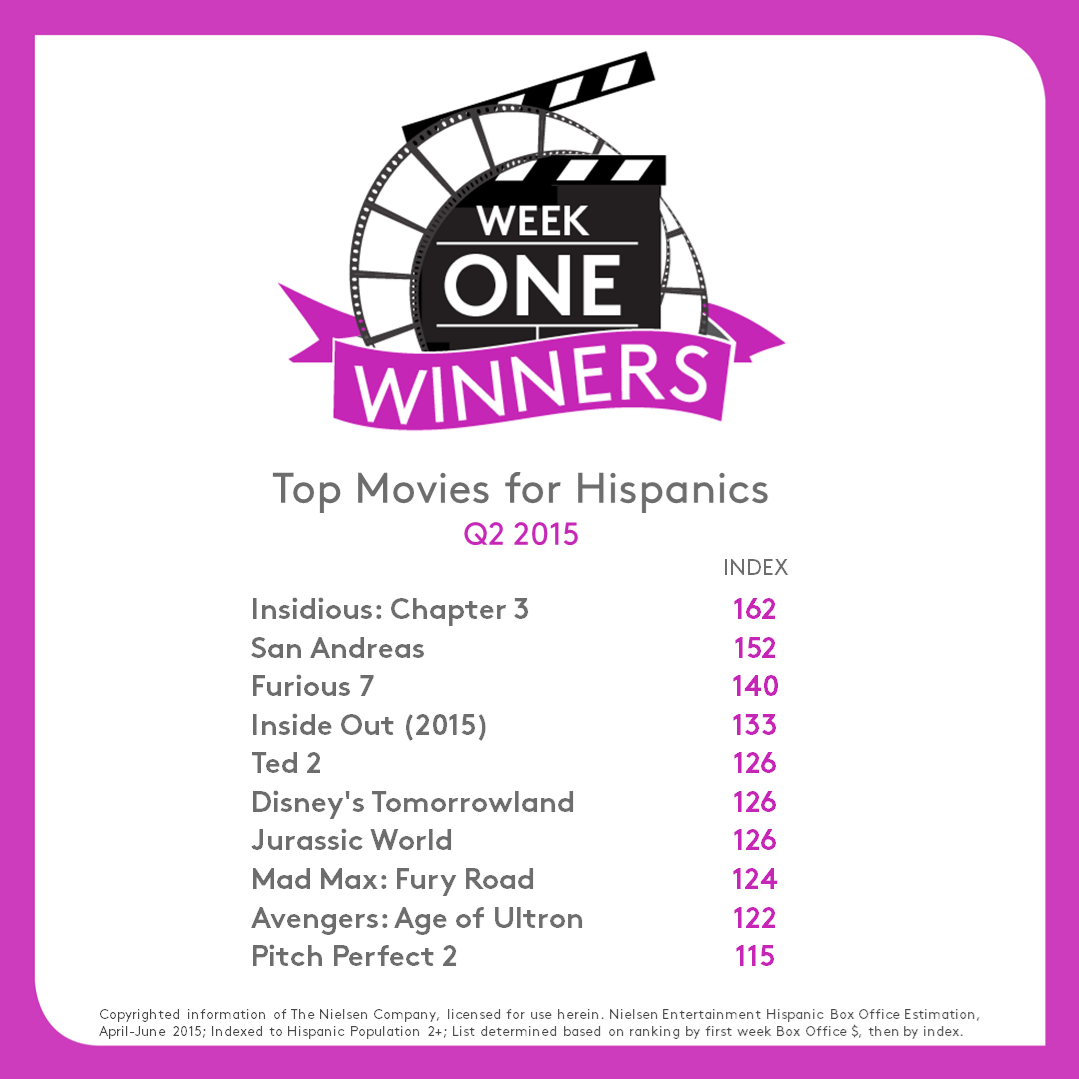 Q2 marks the start of the race to see which title is summer's Box Office king. So which movies ranked high with "Hollywood's most important consumer"?
Above are our Q2 "Week One Winners."  Insidious: Chapter 3 took the top spot, attesting to the increasing Hispanic audience share of sequels. Q2 2015 was the biggest Q2 ever for the domestic box office.(1) The record earnings of Furious 7 was a big part of that, with Hispanics making up 37% of its opening week audience (vs. 17% of the total U.S. population). F7  wasn't the only "Week One Winner" Hispanics helped at the box office. Pixar scored the largest opening ever for an original film with Inside Out while Avengers: Age of Ultron had the second best opening in history— just behind its predecessor, 2012's The Avengers.
After performing strongly in week one, Jurassic World continues its box office reign well into Q3. Check back later this year to see how the rest of the summer fares with Q3 "Week One Winners".
Sources: (1)Pro.BoxOffice.com (2)Copyrighted information of The Nielsen Company, licensed for use herein. Nielsen Entertainment Hispanic Box Office Estimation, April-June 2015; Indexed to Hispanic Population 2+; List determined based on ranking by first week Box Office $, then by index.