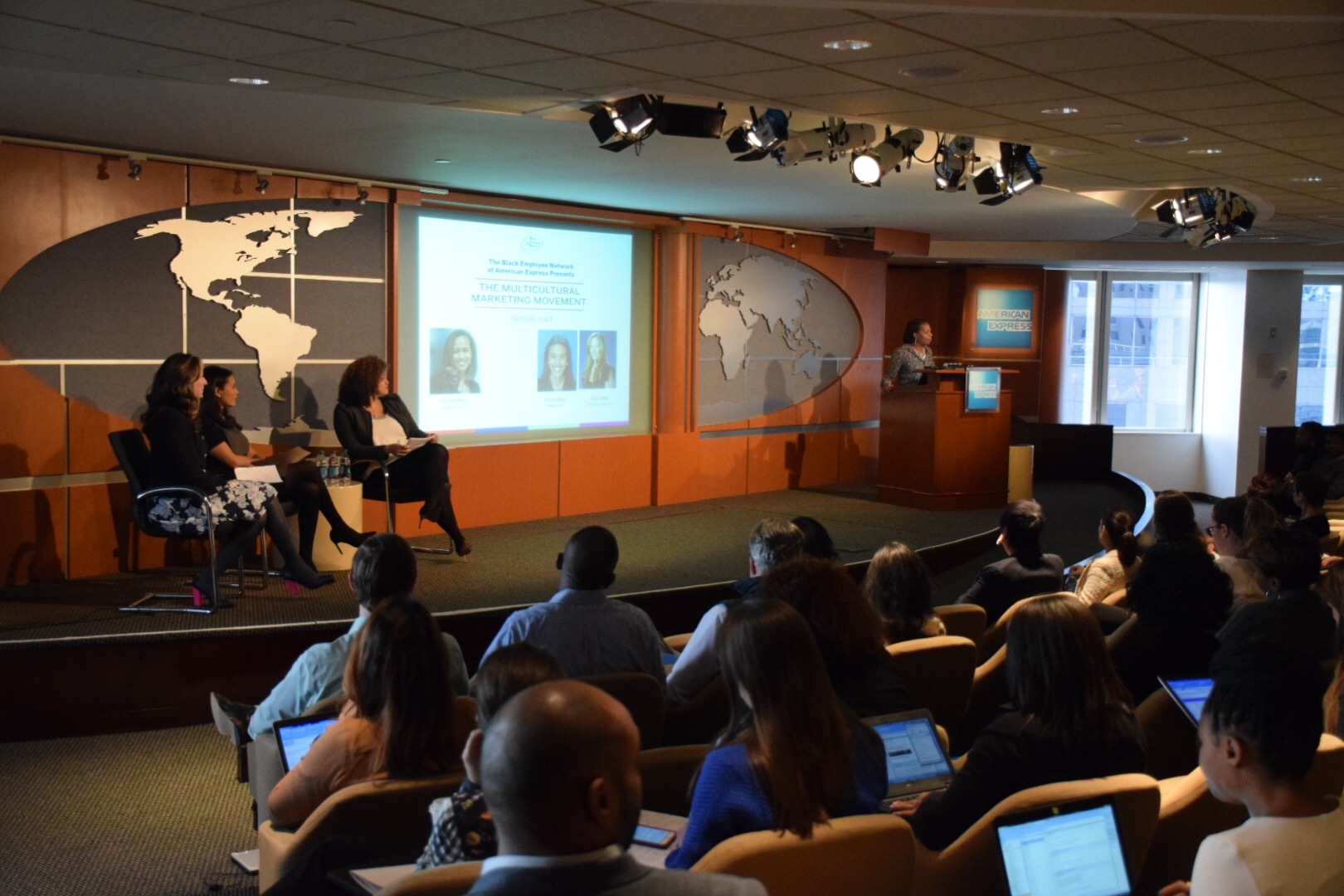 As the nation's diversity grows, so does the Univision portfolio— expanding to continue to serve culturally-relevant content designed for our multicultural nation. That's why American Express' Black Employee Network (BEN) invited us to join its inaugural Multicultural Marketing Movement Forum, a day dedicated to providing consumer insights that shape business decisions.
My colleague Donna Byrd, publisher of The Root (a new addition to the Univision family), joined me on stage to discuss how our respective cohorts, Hispanics and African Americans, are changing the face of marketing strategies.  We started with the data, dissecting the scale of the Multicultural opportunity. Hispanics and African Americans account for 35% of millennials and represent a collective buying power of $3 Trillion. As our moderator Marleta Ross, VP of Strategic Marketing Planning at American Express, said: "If we apply the same filter and the same discipline we use to identify any other business opportunity, it becomes quite clear it's one that we should not overlook."
While understanding the numbers is a critical piece of effective marketing, getting to the heart of who is your consumer is just as important. Brands have to find the similarities of these cohorts and capitalize on them. One of those similarities is the thirst to learn. Both African Americans and Hispanic parents are concerned with questions of legacy building (saving for children's college, building up emergency funds) and there's a need for relevant financial information. When you look at multicultural millennials, a commonality is their trust in sources of information that reflect their cultural duality. As Donna mentioned, when events of national scale take place, The Root experiences spikes in millennial traffic; its audience understands that it will cover the news with their specific needs in mind.
As Flama contributor and social influencer Joanna Hausmann stated at Leading the Change, "specificity drives authenticity." In today's multicultural world, authenticity creates an emotional connection. Messaging through the content that speaks to the audience's mind, heart and culture is a crucial step in engaging them.