Recently, Cafecito de Univision celebrated Black History Month with a riveting conversation with author Heather C. McGhee about her new book, The Sum of Us: What Racism Costs Everyone and How We Can Prosper Together. Her work investigates how the zero-sum paradigm, the idea that progress for some must come at the expense of others, is harmful to our advancement as a society. Moderated by Satcha Pretto, from our morning show Despierta América, the virtual event served as an opportunity to learn how we can all prosper when we come together across racial lines to invest in public resources in our communities.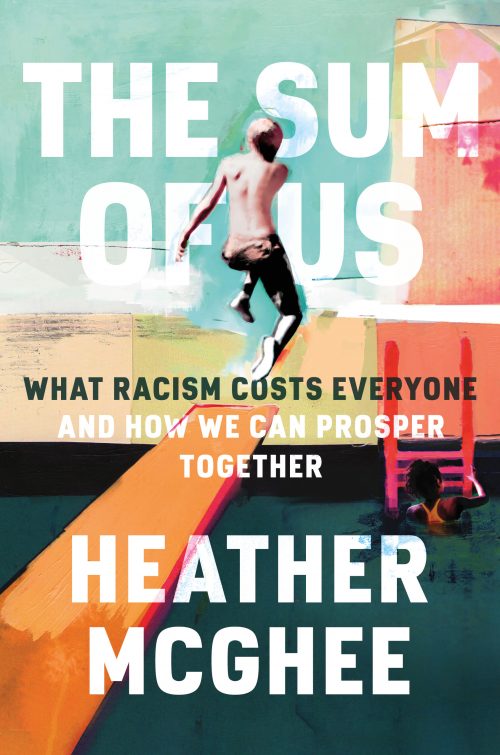 When discussing her research, Heather explained that she was surprised to find the answer to the pervasive question "Why can't we have nice things?" – think: universal healthcare, first-rate public education, or reliable infrastructure–kept coming back to the long-term effects of racism. Through her travels and interviews, Heather heard stories that all had the same assumption at the core: "If things are getting better for Black people, it must be at the expense of white people." She argued that this irrational thinking cannot continue, and that for all of us to prosper we must develop solidarity across color, origin, and class.
Heather offered suggestions on how to harness the idea of the "solidarity dividend" in our efforts to move forward as a more inclusive culture and overcome the zero-sum paradigm. She emphasized the importance of educating children about diversity at a young age; critically examining how and to whom the benefits of public goods are distributed; and pivoting our thinking to acknowledge that diverse views and perspectives are a benefit to society, not a hindrance.
The zero-sum paradigm rings true for marketers who are not doing multicultural marketing as well. Reaching out to new groups of consumers, especially communities of color, in an authentic way, is the fastest path to growing your consumer base and business, ensuring near term-growth and future relevance.
You can visit Heather's website or follow her on Instagram and YouTube.
Cafecito de Univision provides employees and clients a platform to engage in meaningful conversations around tough topics about diversity and inclusion that spark constructive change, promote tolerance, and normalize having difficult conversations. The series is co-presented by Univision's Ad Sales team and eMERGE, an employee resource group for young professionals and their advocates.