On November 24, DE VIAJE CON LOS DERBEZ: BUSCANDO A SANTA Will Premiere in the United States and Puerto Rico Exclusively on ViX, and in Mexico and More Than 240 Countries and Territories Only on Prime Video
Eugenio and His Family Will Travel to Northern Finland to Experience an Unforgettable an Unforgettable and Frozen Adventure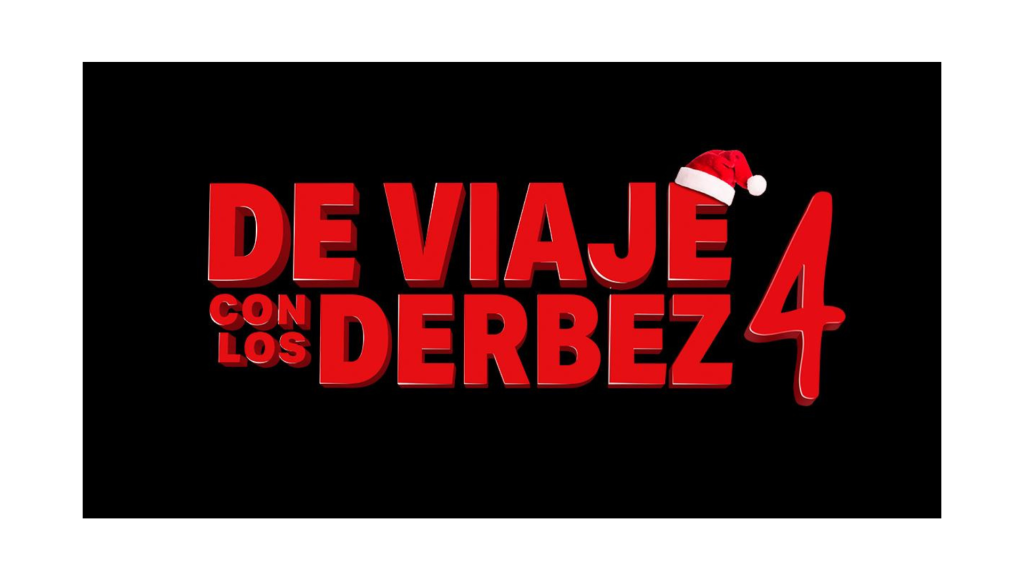 MIAMI – OCTOBER 31, 2023 – ViX, the world's leading Spanish-language streaming service, announced today that the fourth season of DE VIAJE CON LOS DERBEZ will be available in the United States and Puerto Rico exclusively on the service's premium plan on November 24. The new season of the series will be available in Mexico and more than 240 other countries and territories only on Prime Video.
The Derbez family will defy snow, ice water and their own madness to look for Santa Claus in the cold north of Finland… although after the video parody of Stanley Kubrick's The Shining they shared on social media, it won't be an easy task. The first three episodes of DE VIAJE CON LOS DERBEZ: BUSCANDO A SANTA will be available from premiere day, the next two on December 1, and on December 8 the epic finale with the recap episode.
After a difficult year full of obstacles, Eugenio will take his family to Lapland, a region in northern Finland within the Arctic Circle, where it is said that every day is Christmas. As a father, Eugenio believes he has one last chance to enjoy Aitana's childhood and is determined to share his love for the Holiday season with her and the family. The invitation of a magical being and the spirit of the Holiday season will unite the hearts of the family, without leaving aside the antics in the snow, the love for a good competition and a lot of crazy fun.
DE VIAJE CON LOS DERBEZ is a comedy documentary series of six half-hour episodes (with one additional recap) that follows one of the most beloved families in Spanish-language television entertainment as they travel together. The cast includes Eugenio Derbez, his wife Alessandra Rosaldo and their children Aislinn, Vadhir, Jose Eduardo and Aitana.
The series is produced by 3Pas Studios, a Eugenio Derbez and Ben Odell company, in association with Lionsgate Television, with 3Pas' Javier Williams and Nick Lee as showrunners. Aislinn Derbez's Ais Ais Baby Media Corporation is also producing. Eugenio Derbez, Ben Odell, Javier Williams, Aislinn Derbez, Nick Lee and Pablo Calasso are executive producers.
ViX offers more than 75,000 hours of on-demand content and more than 100 streaming channels, all in Spanish. The app offers two levels of access, one free with ads and a premium one with a subscription, in the U.S., Mexico and most Spanish-speaking countries in Latin America, on all major mobile platforms, connected TV devices and online at vix.com.
Click here to download assets.
Join the conversation using the hashtags #DeViajeConLosDerbezViX and #ViX and follow ViX on Instagram,X,Facebook and TikTok.
Visit televisaunivision.com for more information about TelevisaUnivision and follow us on X and Instagram.
CONTACTS:
United States and Latin America
Tatiana Oviedo, toviedo@televisaunivision.com
¡Empaca tu abrigo y prepárate para vivir una Navidad mágica en compañía de la familia Derbez!
El 24 de noviembre,DE VIAJE CON LOS DERBEZ: BUSCANDO A SANTA estrenará en Estados Unidos y Puerto Rico en exclusiva en ViX, y en México y en más de 240 países y territorios solo por Prime Video
Eugenio y su familia viajarán al norte de Finlandia para vivir una inolvidable y congelada aventura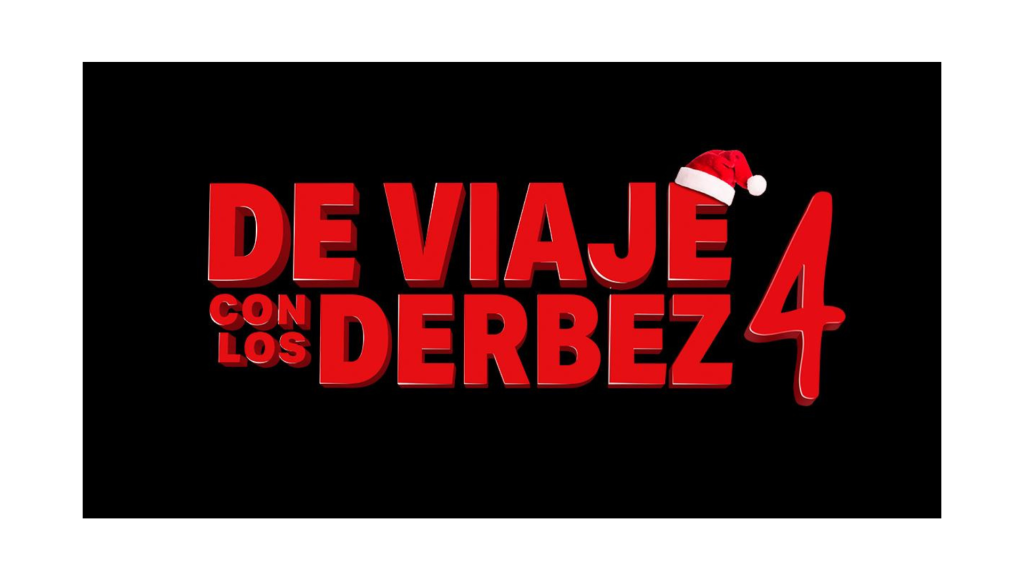 MIAMI – 31 DE OCTUBRE DE 2023 – ViX, el principal servicio de streaming en español del mundo, anunció hoy que la cuarta temporada de DE VIAJE CON LOS DERBEZ estará disponible en Estados Unidos y Puerto Rico exclusivamente en el plan premium del servicio el 24 de noviembre. La nueva temporada de la serie se podrá ver en México y en más de 240 países y territorios únicamente por Prime Video.
La familia Derbez desafiará la nieve, el agua helada y su propia locura para buscar a Santa Claus en el frío norte de Finlandia… aunque tras la video parodia de El Resplandor de Stanley Kubrick que compartieron en sus redes sociales, no será tarea fácil. Los primeros tres episodios de DE VIAJE CON LOS DERBEZ: BUSCANDO A SANTA estarán disponibles desde el día de estreno, el 1 de diciembre los siguientes dos, y el 8 de diciembre la épica conclusión acompañada del capítulo de recuento.
Después de un año difícil lleno de obstáculos, Eugenio llevará a su familia a la Laponia, región al norte de Finlandia dentro del círculo polar ártico, donde se dice que todos los días es Navidad. Como
padre, Eugenio cree que tiene una última oportunidad de disfrutar de la infancia de Aitana y está decidido a compartir con ella y con su familia su amor por las fiestas Navideñas. La invitación de un mágico ser y el espíritu de la época unirá los corazones de la familia, sin dejar de lado las travesuras en la nieve, el amor por una buena competencia y muchas locuras divertidas.
DE VIAJE CON LOS DERBEZ es una serie documental de comedia de seis episodios (con uno adicional de recuento) de media hora, que sigue a una de las familias más queridas del entretenimiento en la televisión hispanohablante mientras viajan juntos. El elenco incluye a Eugenio Derbez, a su esposa Alessandra Rosaldo y a sus hijos Aislinn, Vadhir, José Eduardo y Aitana.
La serie es producida por 3Pas Studios, una compañía de Eugenio Derbez y Ben Odell,  en asociación con Lionsgate Television, con Javier Williams y Nick Lee, de 3Pas, como showrunners. También produce Ais Ais Baby Media Corporation de Aislinn Derbez. Eugenio Derbez, Ben Odell, Javier Williams, Aislinn Derbez, Nick Lee y Pablo Calasso son productores ejecutivos.
ViX ofrece más de 75,000 horas de contenido on demand y más de 100 canales de streaming, todos en español. La aplicación ofrece dos niveles de acceso, uno gratuito con anuncios y otro premium con suscripción, en Estados Unidos, México y la mayoría de los países hispanohablantes de Latinoamérica, en todas las principales plataformas móviles, dispositivos de televisor conectado y en internet en vix.com.
Haz clic aquí para descargar materiales.
Participa en la conversación usando los hashtags #DeViajeConLosDerbezViX y #ViX y sigue a ViX en Instagram,X,Facebook y TikTok.
Visite televisaunivision.com para más información sobre TelevisaUnivision y síganos en
CONTACTOS:
Estados Unidos y Latinoamérica
Tatiana Oviedo, toviedo@televisaunivision.com