Productions premiering this month on ViX (AVOD) and ViX+ (SVOD), TelevisaUnivision's Spanish-language streaming channel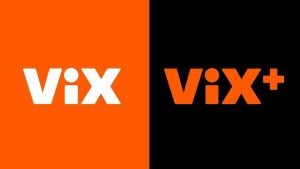 ViX+ PROGRAMMING 
LA MUJER DEL DIABLO I Series Season 3
Available: January 6
Synopsis: In its third season, we are facing a history of an obsession. Love between a psychopath and a woman with Stockholm syndrome. Cristo Beltran went crazy for Natalia since he saw her, she wasn't a temporary whim.
Cast: Carolina Miranda, José Ron, Adriana Louvier, Azul Guaita, Alejandro Calva, Mónica Dionne, Ianis Guerrero, Marco Tostado, Rodolfo Arias and Samadhi Zendejas
Available territories: USA, Mexico and Latin America
JUNTOS PERO NO REVUELTOS I Movie
Available: January 11
Synopsis: Ana and her brother Toño receive a call from their father to tell them that he is going to marry a Mexican woman he met online. A modern-day comedy that brings
together two very different families for the sake of love. In the end, both families end up learning from each other.
Cast: Diana Bovio, Maribel Guardia, Christian Vazquez, Michelle Rodriguez
Available territories: USA, Mexico and Latin America
LA LOCA DE LOS PERROS I Series
Available: January 12
Synopsis: In this emotional reality show, the actress and host Erika Fernández will take on the task of rescuing as many stray dogs as she can, whilst trying to balance her daily activities with her life as La Loca de los Perros. In each chapter, different cases will be narrated addressing topics such as abandonment, special adoptions (blind dogs, amputees…) cases of abuse and extreme rescues where we will see Erika come together with her team from her foundation Amor Sin Raza, rehabilitating the dogs and presenting her evolution. La Loca de los Perros will navigate the values of compassion, strength, and love, with Erika who will do whatever it takes to point out the injustices against man's best friend and will go out of her way to help them.
Available territories: USA, Mexico and Latin America
VOLVER A CAER | Series
Available: Soon to be announced. Two New Episodes Every Friday
Synopsis: Volver a Caer stars Kate del Castillo as a gold-medal-winning Olympic diver and Mexican national hero. Her character, Ana Montes de Oca, falls in love with a young musician and goes on a journey of self-discovery—one that society, unfortunately, doesn't embrace.
Cast: Kate del Castillo, Maxi Iglesias, Rubén Zamora, Martín Altomaro, Edwarda Gurrola, Lucia Gómez Robledo, and Daniel Tovar.
Available territories: USA, Mexico and Latin America
LOS MINUTOS NEGROS | Movie
Available: January 25
Synopsis: In the late 1970s in Paracuán, a convulsed oil town in México, young lieutenant Vicente Rangel (Leonardo Ortizgris) will face the darkest days of his life as he tries to catch "El Chacal", a serial killer of young girls who hides under a network of corruption and power. This film won 3 Ariel Awards in 2022.
Cast: Leonardo Ortizgris, Kristyan Ferrer, Sofia Espinosa, Carlos Aragon
Available territories: Mexico and Latin America
TRAVESURAS DE LA NIÑA MALA | Series
New Episodes Every Thursday
Synopsis: Travesuras de la Niña Mala tells the epic love story between a nonconformist and adventurous young woman and Ricardo, a man trapped in a predictable routine whom she calls a "good boy." Thanks to the "bad girl," he slowly learns to get out of his comfort zone. These two characters' lives will intertwine over forty years through reunions across Lima, Paris, Madrid, Tokyo, London, and more. The "bad girl" invites us to challenge our life on autopilot, transform ourselves, take more risks to feel alive and seek happiness through excitement. A premise that questions what life is without those exciting moments from the perspective of a character that lives life feeling immortal.
Cast: Macarena Achaga, Juan Pablo Di Pace
Available territories: USA, Mexico and Latin America
LIGA MX CLAUSURA 2022 | Sports
Tournament Kickoff: January 6
The 2022–23 Liga MX season resumes with the second half of the Mexican soccer First Division league championship. The 2023 Clausura tournament features an exciting opening night with games between Necaxa vs. Atlético San Luis followed by Mazatlán vs. León. Throughout the season, selected games will be available exclusively and simulcast on ViX+.
Available territories: USA and Mexico
ViX PROGRAMMING 
ALGO PERSONAL CON JORGE RAMOS | Series
Available: Noticias Univision 24/7 Sun., at 10pm ET and then available on VOD at 11pm ET.
Synopsis: ViX continues to present a series of conversations between Jorge Ramos and some of the most recognized Spanish-speaking celebrities. Fascinating characters who share their most intimate and personal facet. This month's guest will be Alejandro Gonzalez Iñarritu
Available territories: USA and Latin America, except Mexico
NOVELAS
Available: January 2, 2023 
Synopsis: Over the top, romance, action and drama are central to these telenovelas based in sexy, sunny Miami, called Miamivelas. Manufactured passion and intrigue in these secret guilty pleasures has Miami's Latin flare put to good use featuring a wide range of actors from Venezuela, Cuba, Colombia, Peru, and Argentina to name a few.
Available territories: USA, Mexico and Latin America
ACORRALADA | Novela
Synopsis: A wealthy, unscrupulous family alters the fate of a mother and her two daughters.
Cast: David Zepeda, Maritza Rodriguez, Alejandra Lazcano
Available territories: USA, Mexico and Latin America
GATA SALVAJE | Novela
Synopsis: Rosaura Rios has unforgettable experiences that lead her from poverty to wealth and power, from love to disappointment and happiness.
Cast: Mario Cimarro, Osvalda Rios, Marlena Favela
Available territories: USA, Mexico and Latin America
INOCENTE DE TI | Novela
Synopsis: Florecita decides to travel to the United States with her sister and grandmother to reunite with her father. The beauty and goodness of Florecita conquer Sergio, but Julio Alberto reappears in her life and Florecita will have to choose between them.
Cast: Camila Sodi, Valentino Lanús, Helena Rojo, Karla Álvarez, Altair Jarabo
Available territories: USA, Mexico and Latin America
BAJO LAS RIENDAS DEL AMOR | Novela
Synopsis: Montserrat is a beautiful young woman from a wealthy family who is loved by her parents and her boyfriend Juan Jose, despite being a good and kind woman, suffers the contempt of her cousin Ingrid, who envies her and wants to destroy her.
Cast: Adriana Fonseca, Adamari López, Gabriel Soto, Victor Cámara
Available territories: USA, Mexico and Latin America
STUDIO MOVIES
THE EXPENDABLES 1 | Movie
Synopsis: A team of mercenary's head to South America on a mission to overthrow a dictator.
Cast: Sylvester Stallone, Jason Statham, Jet Li, Charisma Carpenter
Available territories: USA
THE EXPENDABLES 2 | Movie
Synopsis: Mr. Church reunites the Expendables for what should be an easy paycheck, but when one of their men is murdered on the job, their quest for revenge puts them deep in enemy territory and up against an unexpected threat.
Cast: Sylvester Stallone, Jason Statham, Jet Li, Dolph Lundgren, Chuck Norris, Jean-Claude Van Damme
Available territories: USA
THE EXPENDABLES 3 | Movie
Synopsis: Barney augments his team with new blood for a personal battle: to take down Conrad Stonebanks, the Expendables co-founder and notorious arms trader who is hell bent on wiping out Barney and every single one of his associates.
Cast: Sylvester Stallone, Jason Statham, Arnold Schwarzenegger, Wesley Snipes, Harrison Ford, Mel Gibson, Dolph Lundgren
Available territories: USA
ASSASINATION GAMES | Movie
Synopsis: Two assassins agree to work together as one tries to avenge his wife and the other to collect a reward for a job.
Cast: Jean-Claude Van Damme, Scott Adkins
Available territories: USA
EVERLY | Movie
Synopsis: A desperate woman, trapped in her apartment, must fend off scores of assassins sent by her ruthless ex, a nefarious drug kingpin.
Cast: Salma Hayek, Hiroyuki Watanabe, Laura Cepeda
Available territories: Mexico and Latin America
BRAVEN | Movie
Synopsis: Joe Braven is a logging company owner who lives with his family in Canada. Joe's father Linden, suffering from dementia, mistakes a woman in a bar for his wife, prompting a bathroom brawl that lands Linden in the hospital.
Cast: Jason Momoa, Garret Dillahunt
Available territories: Mexico and Latin America
CONTENT FOR KIDS TO CELEBRATE DIA DE LOS REYES MAGOS 
Available: Jan 1-8
Available territories: USA, Mexico and Latin America
LITTLE CHARMERS | Animated Series
Synopsis: Hip and edge animation that welcomes to a world of magic and imagination. With a little patience, determination, and a flick of their magic wants, anything is possible
Available territories: USA, Mexico and Latin America
FRIENDS | Animated Series
Synopsis: Five best friends face adventures side by side in their hometown. Zany antics, love and missteps are better with friends!
Available territories: USA, Mexico and Latin America
Click here to download graphics.
###
Estrenos de ViX y ViX+ en enero 2023
Producciones que se estrenan este mes en ViX (AVOD) y ViX+ (SVOD), de streaming en español de TelevisaUnivision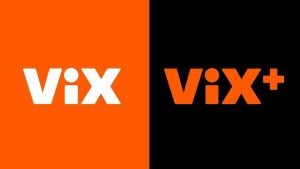 PROGRAMACIÓN ViX+ 
LA MUJER DEL DIABLO I Serie Temporada 3
Disponible: 6 de enero
Sinopsis: Esta historia de una obsesión, del amor entre un psicópata y una mujer con síndrome de Estocolmo, llega a su tercera temporada. Cristo Beltrán se volvió loco por Natalia desde que la vio, no fue solo un capricho pasajero.
Elenco: Carolina Miranda, José Ron, Adriana Louvier, Azul Guaita, Alejandro Calva, Mónica Dionne, Ianis Guerrero, Marco Tostado, Rodolfo Arias y Samadhi Zendejas
Territorios disponibles: EE. UU., México y América Latina
JUNTOS PERO NO REVUELTOS I Película
Disponible: 11 de enero
Sinopsis: Ana y su hermano Toño reciben una llamada de su padre para decirles que se va a casar con una mujer mexicana que conoció en internet. Una comedia moderna que reúne a dos familias muy diferentes por amor. Al final, ambas familias terminan aprendiendo una de la otra.
Elenco: Diana Bovio, Maribel Guardia, Christian Vázquez, Michelle Rodríguez
Territorios disponibles: EE. UU., México y América Latina
LA LOCA DE LOS PERROS I Serie
Disponible: 12 de enero
Sinopsis: En este emotivo reality show, la actriz y conductora Erika Fernández emprenderá la tarea de rescatar a tantos perros callejeros como pueda, mientras intenta equilibrar sus actividades diarias con su vida como La loca de los perros. En cada capítulo se narrarán diferentes casos que abordarán temas como el abandono, las adopciones especiales (perros ciegos, amputados…), casos de maltrato y rescates extremos donde veremos a Erika reunida con el equipo de su fundación Amor sin raza, rehabilitando a los perros y presentando su evolución. La loca de los perros mostrará los valores de la compasión, la fuerza y el amor, desde el lugar de Erika, quien hará lo que sea para señalar las injusticias contra el mejor amigo del hombre y se desvivirá por ayudarlos.
Territorios disponibles: EE. UU., México y América Latina
VOLVER A CAER | Serie
Disponible: Pronto será anunciado. Dos episodios nuevos cada viernes
Sinopsis: Volver a caer es protagonizada por Kate del Castillo en el papel de una clavadista olímpica ganadora de una medalla de oro y heroína nacional de México. Su personaje, Ana Montes de Oca, se enamora de un joven músico y emprende un viaje de autodescubrimiento que, lamentablemente, la sociedad no acepta.
Elenco: Kate del Castillo, Maxi Iglesias, Rubén Zamora, Martín Altomaro, Edwarda Gurrola, Lucia Gómez Robledo y Daniel Tovar.
Territorios disponibles: EE. UU., México y América Latina
LOS MINUTOS NEGROS | Película
Disponible: 25 de enero
Sinopsis: A fines de la década del 70 en Paracuán, un convulsionado pueblo petrolero de México, el joven teniente Vicente Rangel (Leonardo Ortizgris) enfrentará los días más oscuros de su vida mientras intenta atrapar a "El chacal", un asesino en serie de niñas que se esconde bajo una red de corrupción y poder. Esta película ganó 3 premios Ariel en 2022.
Elenco: Leonardo Ortizgris, Kristyan Ferrer, Sofía Espinosa, Carlos Aragón
Territorios disponibles: México y América Latina
TRAVESURAS DE LA NIÑA MALA | Serie
Nuevos episodios todos los jueves
Sinopsis: Travesuras de la niña mala narra la épica historia de amor entre una joven inconformista y aventurera y Ricardo, un hombre atrapado en una predecible rutina a quien ella llama un "buen niño". Gracias a la "niña mala", él aprende poco a poco a salir de su zona de confort. Las vidas de estos dos personajes se entrelazarán durante cuarenta años a través de reuniones en Lima, París, Madrid, Tokio, Londres y otros lugares. La "niña mala" nos invita a desafiar nuestra vida en piloto automático, transformarnos, arriesgarnos más para sentirnos vivos y buscar la felicidad a través de la emoción. Una premisa que cuestiona qué es la vida sin esos momentos emocionantes desde la perspectiva de un personaje que vive la vida sintiéndose inmortal.
Elenco: Macarena Achaga, Juan Pablo Di Pace
Territorios disponibles: EE. UU., México y América Latina
LIGA MX CLAUSURA 2022 | Deportes
Inicio del torneo: 6 de enero
La temporada 2022-23 de la Liga MX se reanuda con la segunda mitad del campeonato de la liga de primera división del fútbol mexicano. El torneo Clausura 2023 presentará una emocionante noche de apertura con el partido de Necaxa contra Atlético San Luis seguido de Mazatlán versus León. A lo largo de la temporada, los juegos seleccionados estarán disponibles de forma exclusiva y simultánea en ViX+.
Territorios disponibles: EE. UU. y México
PROGRAMACIÓN ViX 
ALGO PERSONAL CON JORGE RAMOS | Serie
Disponible: Noticias Univision 24/7 Domingos a las 10pm hora del este y luego disponible en VOD a las 11pm hora del este.
Sinopsis: ViX continúa presentando una serie de conversaciones entre Jorge Ramos y algunas de las celebridades de habla hispana más reconocidas. Personajes fascinantes que comparten su faceta más íntima y personal. El invitado de este mes será Alejandro González Iñárritu
Territorios disponibles: EE.UU. y América Latina, excepto México
NOVELAS
Disponible: 2 de enero de 2023 
Sinopsis: La exageración, el romance, la acción y el drama son centrales en estas telenovelas ambientadas en la sexy y soleada Miami, llamadas Miamivelas. La pasión y la intriga entrelazadas en estos secretos placeres culposos han hecho un gran uso del calor latino de Miami con una amplia gama de actores de Venezuela, Cuba, Colombia, Perú y Argentina, por nombrar solo algunos.
Territorios disponibles: EE. UU., México y América Latina
ACORRALADA | Novela
Sinopsis: Una familia rica y sin escrúpulos altera el destino de una madre y sus dos hijas.
Elenco: David Zepeda, Maritza Rodríguez, Alejandra Lazcano
Territorios disponibles: EE. UU., México y América Latina
GATA SALVAJE | Novela
Sinopsis: Rosaura Ríos vive experiencias inolvidables que la llevan de la pobreza a la riqueza y el poder, del amor a la desilusión y la felicidad.
Elenco: Mario Cimarro, Osvalda Ríos, Marlena Favela
Territorios disponibles: EE. UU., México y América Latina
INOCENTE DE TI | Novela
Sinopsis: Florecita decide viajar a Estados Unidos con su hermana y su abuela para reencontrarse con su padre. La belleza y la bondad de Florecita conquistan a Sergio, pero Julio Alberto reaparece en su vida y Florecita tendrá que elegir entre ellos.
Elenco: Camila Sodi, Valentino Lanús, Helena Rojo, Karla Álvarez, Altair Jarabo
Territorios disponibles: EE. UU., México y América Latina
BAJO LAS RIENDAS DEL AMOR | Novela
Sinopsis: Montserrat es una bella joven de familia acomodada que es amada por sus padres y su novio Juan José. A pesar de ser una mujer buena y bondadosa, sufre el desprecio de su prima Ingrid, quien le tiene envidia y quiere destruirla.
Elenco: Adriana Fonseca, Adamari López, Gabriel Soto, Víctor Cámara
Territorios disponibles: EE. UU., México y América Latina
PELÍCULAS DE ESTUDIO
THE EXPENDABLES 1 | Película
Sinopsis: Un grupo de mercenarios se dirige a Sudamérica en una misión para derrocar a un dictador.
Elenco: Sylvester Stallone, Jason Statham, Jet Li, Charisma Carpenter
Territorios disponibles: EE. UU.
THE EXPENDABLES 2 | Película
Sinopsis: El Sr. Church reúne a los Expendables para lo que debería ser una misión fácil, pero cuando uno de sus hombres es asesinado durante la tarea, su búsqueda de venganza los conduce a territorio enemigo y se enfrentan a una amenaza inesperada.
Elenco: Sylvester Stallone, Jason Statham, Jet Li, Dolph Lundgren, Chuck Norris, Jean-Claude Van Damme
Territorios disponibles: EE. UU.
THE EXPENDABLES 3 | Película
Sinopsis: Barney agranda su equipo con sangre nueva para una batalla personal: derrotar a Conrad Stonebanks, el cofundador de Expendables e infame traficante de armas que está empeñado en acabar con Barney y cada uno de sus asociados.
Elenco: Sylvester Stallone, Jason Statham, Arnold Schwarzenegger, Wesley Snipes, Harrison Ford, Mel Gibson, Dolph Lundgren
Territorios disponibles: EE. UU.
ASSASINATION GAMES | Película
Sinopsis: Dos asesinos acuerdan trabajar juntos mientras uno trata de vengar a su esposa y el otro intenta cobrar una recompensa por un trabajo.
Elenco: Jean-Claude Van Damme, Scott Adkins
Territorios disponibles: EE. UU.
EVERLY | Película
Sinopsis: Una mujer desesperada, atrapada en su apartamento, debe defenderse de decenas de asesinos enviados por su despiadado ex, un infame capo de la droga.
Elenco: Salma Hayek, Hiroyuki Watanabe, Laura Cepeda
Territorios disponibles: México y América Latina
PELIGRO EN LA MONTAÑA | Película
Sinopsis: Joe Braven es el propietario de una empresa maderera que vive con su familia en Canadá. El padre de Joe, Linden, que sufre de demencia, confunde a una mujer con su esposa en un bar, lo que provoca una pelea en el baño que lleva a Linden al hospital.
Elenco: Jason Momoa, Garret Dillahunt
Territorios disponibles: México y América Latina
CONTENIDO PARA NIÑOS PARA CELEBRAR EL DIA DE LOS REYES MAGOS 
Disponible: del 1 al 8 de enero
Territorios disponibles: EE. UU., México y América Latina
LITTLE CHARMERS | Serie animada
Sinopsis: Animación vanguardista que da la bienvenida a un mundo de magia e imaginación. Con un poco de paciencia, determinación y un toque de sus varitas mágicas, todo es posible.
Territorios disponibles: EE. UU., México y América Latina
FRIENDS | Serie animada
Sinopsis: Cinco mejores amigos emprenden aventuras juntos en su ciudad natal. ¡Las payasadas locas, el amor y los pasos en falso son mejores con amigos!
Territorios disponibles: EE. UU., México y América Latina
Has clic aquí para descargar gráfica.
CONTACTS:
United States and Latin America
Paulina Lebolo, plebolo@televisaunivision.net
Mexico
Sandra Oropeza, soropezagonzalez@televisaunivision.net
###