Starring Carolina Miranda and José Ron, the drama is being shot in more than 50 locations in Mexico, with the participation of over 1,300 extras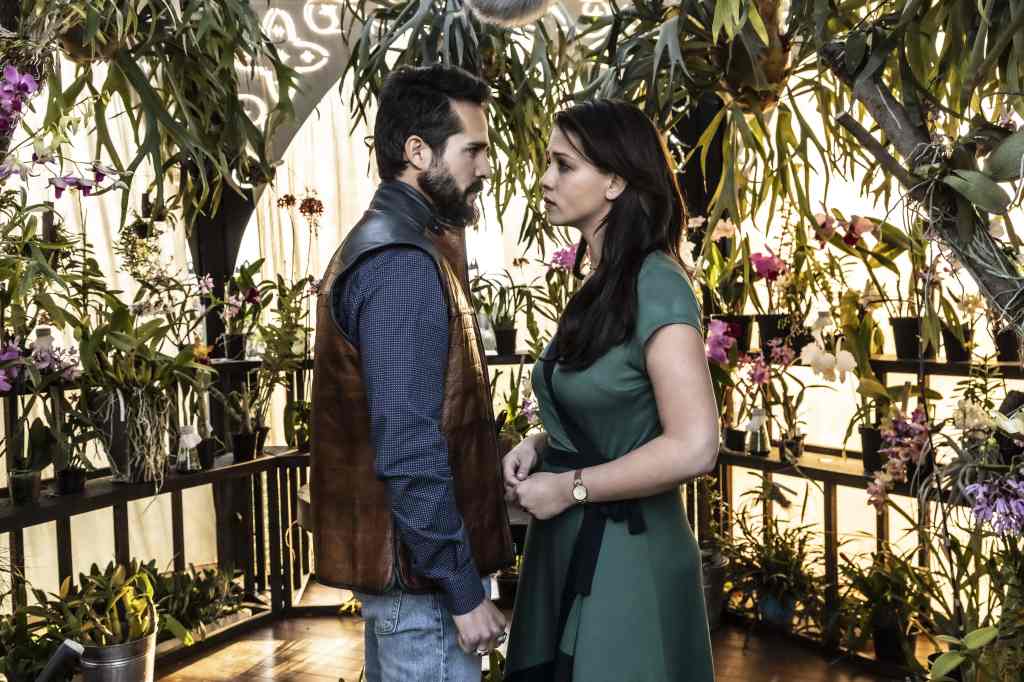 José Ron and Carolina Miranda star in "La Mujer del Diablo," a ViX+ exclusive
MIAMI – MARCH 17, 2022 – TelevisaUnivision Inc., the world's leading Spanish-language content and media company, today revealed the first images from "La Mujer del Diablo," the upcoming exclusive original series premiering on ViX+, the Spanish-language premium subscription service set to launch during the second half of 2022.
With a top-notch cast headlined by Carolina Miranda and José Ron, cutting-edge cinematographic technology and an exceptional aesthetic, the ambitious production is being shot in more than fifty locations throughout central Mexico and features more than 1,300 extras.
"'La Mujer del Diablo' is a daring, provocative story in both narrative and visual terms. At ViX+, we give Spanish-speaking narrators and creators a platform to inspire and connect with the audience in an authentic way," said Vincenzo Gratteri, Senior Vice President, Development, of VIX+. "Leandro Padrón's ingenious writing and the incredible production quality  at W Studios have us extremely excited, and we're sure our audience will love it."
Produced by Carlos Bardasano of W Studios with a team of more than 160 production professionals, "La Mujer del Diablo" takes place in Mexico City and the fictitious magical town of Villa Clara. The original series also features Adriana Louvier, Azul Guaita, Alejandro Calva, José Pablo Minor, Mónica Dionne, Ianis Guerrero, Marco Tostado, Rodolfo Arias and Samadhi Zendejas.
"For W Studios it's an honor and a challenge to develop an exclusive production of this quality for the new streaming service. The creative freedom that ViX+ has offered us allows our stories to break molds and represent the diversity of our Spanish-speaking audience," said Carlos Bardasano, general producer W Studios. "With 'La Mujer del Diablo' there are no limits: anything goes, and everything is explored. Love is put to the test, and so is hate."
The original story, written by renowned Venezuelan creator Leonardo Padrón, tells the drama of a protagonist who has been robbed of her peace of mind and must struggle to free herself. This unsettling tale of love, vengeance and survival tells the story of Natalia Vallejo (Carolina Miranda), an elementary school teacher with dreams of leaving her small town to work in tourism, and Cristo Beltrán (José Ron), a high-level criminal who poses as a benefactor to the needy and becomes obsessed with Natalia, not caring that she is in love with another man and doing unimaginable things to win her over.
ViX, the free, ad-based (AVOD) tier, will launch in the U.S., Mexico and other Spanish-speaking Latin American countries on March 31, with more than 100 channels and more than 40,000 hours of video-on-demand content. The SVOD tier, ViX+, will become available during the second half of 2022, and will offer access to more premium content in Spanish than any other service, with an additional 10,000 hours and more than 50 original series and films the first year.
Click here to download images.
CONTACTS:
U.S. and Latin America
Tatiana Oviedo, toviedo@univision.net
Mexico
Sandra Oropeza, sandra@vix.com
###
TelevisaUnivision Revela Primeras Imágenes de la Serie Exclusiva Premium para ViX+, "La Mujer del Diablo" 
El drama es protagonizado por Carolina Miranda y José Ron
La ambiciosa producción se desarrolla en más de cincuenta locaciones en México con la participación de más de1,300 extras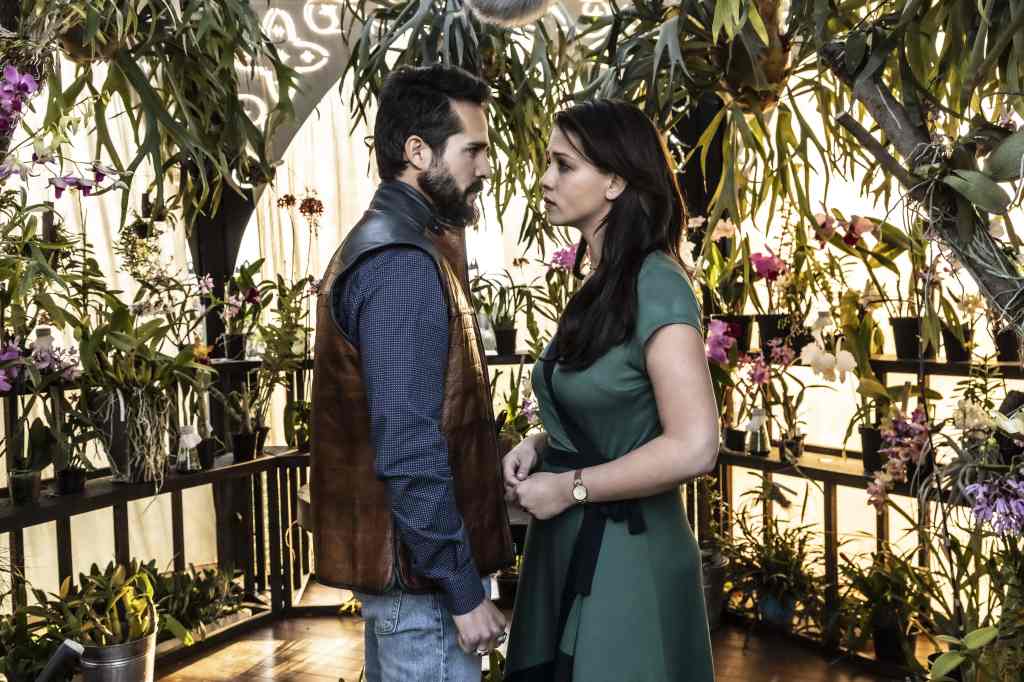 José Ron y Carolina Miranda protagonizan "La mujer del diablo" en exclusiva para ViX+
MIAMI – MARCH 17, 2022 – TelevisaUnivision Inc., la compañía líder de medios y contenido en español en el mundo, reveló hoy las primeras imágenes de las grabaciones de la "La mujer del diablo", su próxima serie original exclusiva que se estrenará en ViX+, el servicio premium por suscripción en español programado para lanzarse el segundo semestre de 2022.
Con un elenco de primera, encabezado por Carolina Miranda y José Ron, tecnología cinematográfica de punta y una propuesta estética excepcional, la ambiciosa producción está siendo totalmente grabada en locación, en más de cincuenta lugares en el centro de México, y cuenta con más de 1,300 actores extras.
"'La mujer del diablo' es una historia atrevida y provocadora, tanto en términos narrativos como visuales. En ViX+ les damos a narradores y creadores de habla hispana una plataforma para inspirar y conectarse con la audiencia de una manera auténtica", dijo Vincenzo Gratteri, vicepresidente sénior de desarrollo de ViX+. "La pluma ingeniosa de Leonardo Padrón y los altos valores de producción con la calidad de W Studios nos tienen muy entusiasmados y estamos seguros de que le encantará a la audiencia ".
Producido por Carlos Bardasano de W Studios, con un equipo conformado por más de 160 profesionales de producción, "La mujer del diablo" se desarrolla en en la Ciudad de México y Villa Clara, un pueblo mágico ficticio. Participan también en la serie original grandes talentos como Adriana Louvier, Azul Guaita, Alejandro Calva, José Pablo Minor, Mónica Dionne, Ianis Guerrero, Marco Tostado, Rodolfo Arias, Samadhi Zendejas.
"Para W Studios es un honor y un desafío desarrollar con lo más altos niveles de producción esta propuesta exclusiva para el nuevo servicio de streaming.  La libertad creativa que nos ofrece ViX+ hace que nuestras historias puedan brillar y representar la diversidad de nuestra audiencia de habla hispana, rompiendo esquemas", dijo Carlos Bardasano, productor general de W Studios. "En 'La mujer del diablo' no existen límites: todo se vale y todo se explora. El amor como el odio se ponen a prueba".
La historia original, escrita por el exitoso creador venezolano Leonardo Padrón, cuenta el drama de una protagonista llena de realismo y con heridas profundas, a quien se le arrebata su tranquilidad y debe luchar por liberarse. Este inquietante relato de amor, venganza y supervivencia cuenta la historia de Natalia Vallejo (Carolina Miranda), una maestra de primaria con sueños de salir de su pueblo para dedicarse al turismo y Cristo Beltrán (José Ron), un delincuente de alto rango quien aparenta ser el benefactor de los más necesitados y se obsesiona con Natalia sin importar que está enamorada de otro hombre, haciendo lo inimaginable por conquistarla.
ViX, el nivel gratuito con publicidad (AVOD) se lanzará en Estados Unidos, México y otros países de habla hispana en América Latina el 31 de marzo, con más de 100 canales y más de 40,000 horas de contenido de video on demand. El nivel SVOD, ViX+, estará disponible el segundo semestre de 2022 y dará acceso a más contenido premium en español que ningún otro servicio, con otras 10,000 horas y más de 50 series y películas originales en su primer año.
Haz clic aquí para descargar imágenes.
CONTACTOS:
Estados Unidos y Latinoamérica
Tatiana Oviedo, toviedo@univision.net
México
Sandra Oropeza, sandra@vix.com
###